The Stats From Barry Bonds' 2001 Campaign Are Incredible
Published on October 1st, 2022 1:42 pm EST
Written By:
Dave Manuel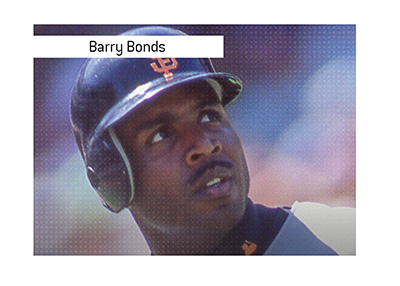 What is the "real" home run record?
Is it Roger Maris/Aaron Judge with 61 home runs (Judge will likely soon break this record), or Barry Bonds with 73 home runs?
To some, the home run record is the home run record, and that is Barry Bonds with 73 moonshots in 2001.
To others, Barry Bonds was a steroid cheat, and his numbers can be ignored.
-
Regardless of what you might think about Barry Bonds and his record, the 2001 campaign that Bonds put together was almost laughably ridiculous.
Let's start with this stat:
At the age of
36
, Barry Bonds hit 73 home runs.
Up until that point, Bonds' highest home run total was 49.
In his 2001 campaign, Bonds played 153 games, meaning that he managed to hit 73 home runs in less than a full season.
In his 2001 campaign, Bonds hit 73 home runs in 664 plate appearances.
So, that means that Bonds hit a home run 1 out of 9 plate appearances.
Bonds was walked
177
times in 2001, meaning that he had a total of 476 at-bats.
This means that for every 6.5 official at-bats, Bonds hit one home run.
Let's look at three more stunning stats from Bonds' 2001 season:
OBP: .515
Slugging %: .863
OPS: 1.379
These numbers are absolutely off the charts.
-
Bonds would absolutely smash the home run record in 2001, as he would hit 4 home runs in the last 4 games of the season to put a bow on his efforts.
Bonds, at the age of 36, would finish three ahead of Mark McGwire, who had set the record three years before.
-
Some people believe that Barry Bonds possesses the greatest single season of all time, while others believe that his 73 home-run season should be ignored.