Magic Johnson Won The Award - As a Rookie
Published on July 18th, 2021 12:06 pm EST
Written By:
Dave Manuel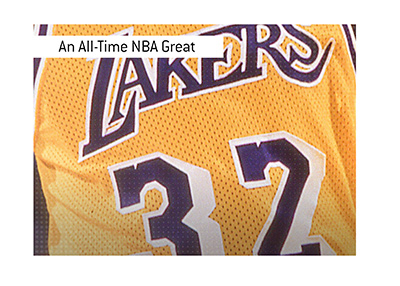 The Bill Russell NBA Finals Most Valuable Player award has been given out more than 30 times over the history of the NBA.
If you are an all-time NBA great, chances are that you have won the award at least once. Michael Jordan, Lebron James, Kobe Bryant, Jerry West and Larry Bird are just some of the names that have won the award.
Did you know that Magic Johnson won the award a total of three times, including during his rookie season?
At the age of just 20 years old (and 276 days), Magic Johnson cemented his name in the history books by winning the NBA Finals MVP award.
-
In the 1980 playoffs, the Los Angeles Lakers would defeat the Philadelphia 76ers to win the NBA title.
The team was led by rookie Magic Johnson, who would run the team effectively and put up big numbers in the process.
Johnson's stats were super impressive during the 1980 playoffs, as he averaged nearly 20 points per game, over 10 rebounds per game and over 9 assists per game.
Add to that total over 3 steals per game, and Magic Johnson was the final piece of the puzzle for the Los Angeles Lakers, bringing all of the talented players together.
-
There are three NBA Finals MVP award records that will be very hard to beat - Michael Jordan's six Finals MVP awards, Lebron winning the award with three different teams, and Magic Johnson winning the award at 20 years old.