Wyoming Second US State To Legalize Sports Betting in 2021
Published on April 6th, 2021 12:41 pm EST
Written By:
Dave Manuel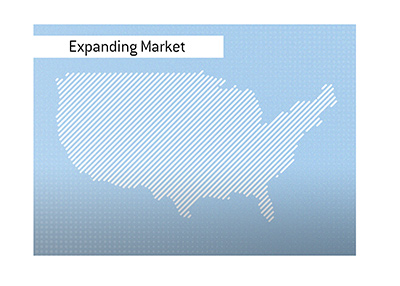 This is a significant mark, as it now means that more than half of the US states now offer or plan to offer legal sports betting within their borders.
With this news today, Wyoming became the second US state in 2021 to legalize sports betting, with South Dakota being the other.
-
There has been some frustration in 2021 when it comes to legalizing sports betting in states like Texas and New York.
Both states have massive numbers of people who want legal sports betting, though both states have significant hurdles to get past before they have legal sports betting on their books.
The good news, however, is that other states have either passed sports betting legislation in 2021 (Wyoming, South Dakota) or are very close to doing so.
-
Here are the US states where sports betting is now legal:
Arkansas
Colorado
Delaware
Illinois
Indiana
Iowa
Michigan
Mississippi
Montana
Nevada
New Hampshire
New Jersey
New Mexico
New York (only physical sports books)
North Carolina
Oregon
Pennsylvania
Rhode Island
South Dakota
Tennessee
Virginia
Washington
Washington, DC
West Virgina
Wyoming
-
States such as Alaska, Nebraska and Idaho are seen as being years off from offering sports betting within their state borders.