2010 Seattle Seahawks Made Playoffs With 7-9 Record
Published on December 8th, 2020 6:19 pm EST
Written By:
Dave Manuel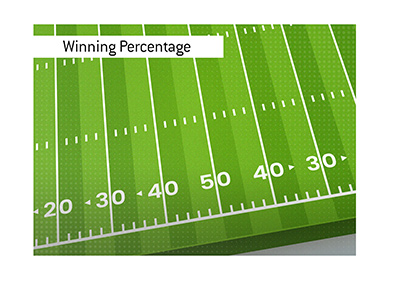 In 2020, the NFC East is an absolute mess.
The New York Giants and Washington Redskins, with matching records of 5-7, currently sit at the top of the division.
The Giants and Redskins don't play each other again this year, so conceivably a team from the NFC East could make the playoffs with a record of 5-11, though this isn't likely. Instead, the NFC East winner will likely qualify with a record of 7-9 or 6-10.
In 2002, the NFL had their last major realignment after the Houston Texans joined the league. At that time, the league's eight current divisions were born.
The current structure means that a team with a sub-.500 record can make the playoffs, while a 10-6 or even 11-5 team can miss.
Since this realignment, the worst team (by winning percentage) to make the playoffs was the 2010 Seattle Seahawks, who finished with a record of
7-9
after earning a wildcard spot.
The Seahawks would actually end up winning a game in the playoffs, as they defeated the Saints in the wild card round.
-
The only other sub-.500 team to make the playoffs since realignment was the 2014 Carolina Panthers, who made the playoffs with a record of 7-8-1. They, too, would also win a playoff game, as they would defeat the Arizona Cardinals in the Wild Card round.
-
With both the Giants and Redskins sitting at 5-7, there is an excellent chance that we will see the third sub-.500 team to make the playoffs since realignment in 2002.