53 Point Line Movement Reportedly The Largest on Record
Published on July 15th, 2021 11:38 am EST
Written By:
Dave Manuel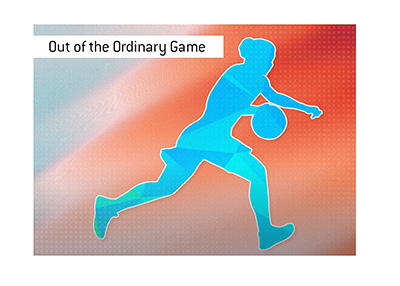 Circa Sports, a sportsbook located in Las Vegas, has some egg on their faces this week after posting what they call their "worst line ever".
Circa Sportsbook Director Matt Metcalf posted a line for the WNBA All-Star Game early Wednesday morning.
It's an All-Star game, which usually means no much in terms of defense, and plenty of offence.
Metcalf set the line for the game at 248.5 points before attending some morning meetings.
Other sportsbooks followed suit, with some books setting a line as high as 251 points.
In fact, some bettors were reportedly betting on the Over before the smart money came in, absolutely destroying the "Under" side.
There was so much action on the Under that the "Superbook" (another sportsbook in Las Vegas) moved their line a total of 32 times before it settled at a final total of 197 points (the book had opened their line at 251 points).
A drop of 53 points for a total is unheard, and many Vegas sportsbooks were left looking a bit silly.
The game ended up with a final score of 93-85, so even the final over/under lines for the game were way too high.
-
So, what happened?
First off, the WNBA isn't that popular with sports bettors, so the sportsbooks weren't following things as closely as they could have been.
If that had been following closely, they would have known that this wasn't a typical All-Star game - instead, the WNBA All-Stars were squaring off against the Women's National team, which is gearing up to play in the Olympics.
In short - the Women's National team wasn't messing around, and they were playing their best in order to practice for the Olympics.
So, in the end, the "All-Star" game was a fairly serious contest, which drove down the score of the game.
-
All in all, the sportsbooks apparently didn't get hit too badly, though they certainly were left with some egg on their faces.
Source: ESPN.com -
Oddsmaker's Mistake Causes Historic Line Movement on WNBA All-Star Game