The "Minus 12" Club Has a Number of Members
Published on October 10th, 2021 1:39 pm EST
Written By:
Dave Manuel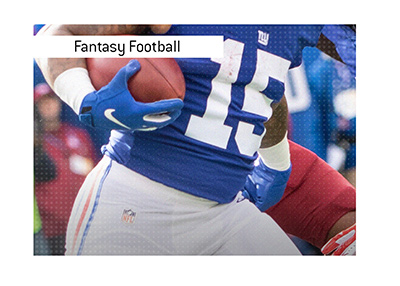 If you play fantasy football on a site like ESPN.com, there is a good chance that you use the standard settings for defenses.
On ESPN, the absolute worst score that a defense can put up in a single game is -12 points.
If a team gives up 46 or more points, they get -5 points.
If a team gives up 550+ yards, they get -7 points, which gives us a maximum possible score of -12. This assumes that the team had no sacks, interceptions, fumble recoveries, etc. over the course of the game.
Basically - they did absolutely nothing on the defensive side of the ball.
This past weekend, the Los Angeles Chargers posted a -8 total, which is absolutely terrible.
A number of teams in the past have posted worse scores, however, and a number of teams are in the "Minus 12" club.
-
There have been four teams to post a "minus 12" in the modern era of the NFL - the Detroit Lions, the Philadelphia Eagles, the New York Giants and the Tennessee Titans.
The Eagles were the first team to pull off the feat, as they were destroyed 62-10 by the New York Giants in 1972.
The next team to accomplish this "feat" were the Detroit Lions, who played Steve Young and the San Francisco 49ers on Christmas Day, 1993.
With the 49ers playing on the road, they dished out a brutal 55-17 beatdown of the Lions. The 49ers had 565 yards of total offense, and the Lions didn't register a sack, fumble or interception.
A perfect "minus 12" day.
The third occasion of the "Minus 12" club took place in 2011, when the New York Giants were destroyed by the New Orleans Saints 49-24 on Monday Night Football. The Saints put up 49 points and 577 yards of offense, which enabled them to hang the "minus 12" onto the Giants.
The last "minus 12" day took place in December of 2013, when Peyton Manning and the Denver Broncos beat the Tennessee Titans by a score of 51-28.
The Broncos put up 51 points and 551 yards of total offense, while the Titans were unable to do anything on defense.