Abilene Christian vs Virginia May Have Had You Tossing Your Computer Out of the Window
Published on November 24th, 2020 1:18 pm EST
Written By:
Dave Manuel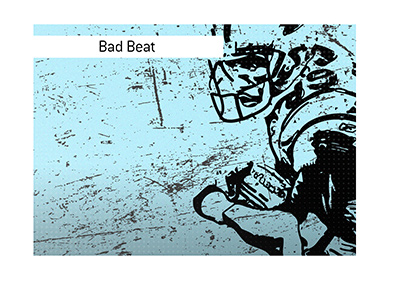 Depending on which side that you were on, the game between Abilene Christian and Virginia this past weekend may have provided either the worst bad beat or the luckiest break of your gambling career.
It was an otherwise meaningless game between two sub .500 teams, though for gamblers who had bet on the spread, the last few minutes of the game were an absolute rollercoaster ride.
Abilene Christian was +39.5, while Virginia was -39.5.
Let's set the stage, with Abilene Christian down by 42 points with 1:30 left to go.
Abilene Christian scores a TD and misses the extra point. The score is now 49-13, which means that Abilene Christian is now covering. Great news for Abilene Christian backers!
Abilene Christian kicks off to Virginia. For some bizarre reason only known to them, instead of running down the clock, Virginia attempts a bizarre double lateral that ends in a safety with 36 seconds left in the game.
Abilene Christian is now down by 34 points, and their backers are likely breathing a big sigh of relief, while the people who were on Virginia -39.5 are likely wondering just what happened.
Abilene Christian gets the ball back with 30 seconds left and moves down the field.
Now, with just seven seconds left in the game, Abilene Christian throws - you guessed it - a pick six.
So, on the very last play of the game, Virginia returns an interception for a touchdown and wins 55-15.
So, Abilene Christian +39.5 bettors went from losing to easily winning to losing in heartbreaking fashion over the course of just 1:30.
This is EASILY one of the worst beats ever in the history of sports betting.
Here are the highlights from the game: