WNBA Still Struggling To Turn Profit After 25 Years
Published on July 10th, 2022 11:35 am EST
Written By:
Dave Manuel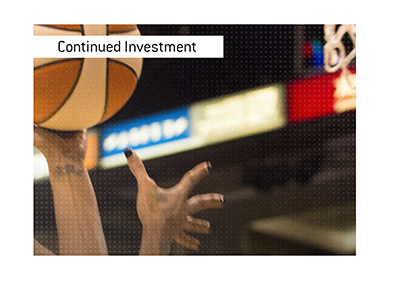 The WNBA was founded in 1996 and had its first season in 1997.
The league has gone through some major upheaval over the years, as the number of teams has fluctuated dramatically. There are currently 12 teams, including the Los Angeles Sparks, Chicago Sky and others.
The WNBA signed a new collective bargaining agreement in 2020, that includes larger base salaries and other incentives.
-
The WNBA is an individual business entity that has different owners, including the NBA.
The question is - does the WNBA lose money?
As of 2018, the answer was - absolutely.
In 2018, Adam Silver, Commissioner of the NBA, said that the WNBA had lost an average of $10 million per year for every year of its existence, including the posting of a $12 million loss in 2017.
Never - not once - in the history of the WNBA had the league turned a profit.
-
The league has made strides in terms of viewership in recent years, and they recently landed $75 million in investment money that values the entire operation (the league and all of its teams) at $1 billion.
The investors were blue chip, including the likes of Michael Dell, Nike and Laurene Powell Jobs, widow of Steve Jobs.
The money is being earmarked for continued investment to accelerate the growth of the league.
-
With the league still posting $10 million losses as of 2018 and the introduction of a more expensive CBA in 2020, there is virtually no chance that the league would have turned a profit between 2019 and today.
Will the league finally turn a corner as a result of this new investment money?
We'll see.