William Hill Places Cap on Winnings at Non Pari-Mutuel Locations
Published on May 16th, 2019 12:36 pm EST
Written By:
Dave Manuel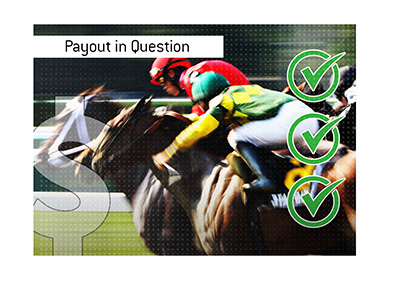 Ophthalmologist Steve Friedlander thought that he had lost all of his Kentucky Derby wagers when "Maximum Security" crossed the finish line in first place.
Thankfully for Friedlander, he didn't tear up his tickets at the end of the race, which is what many people do.
As it turned out, "Country House" was named the winner of the race after "Maximum Security" was disqualified after being found to have impeded two other horses by tournament stewards. After a great deal of back and forth, "Country House" was named the winner.
This was unbelievable news for Friedlander, who had placed exacta and trifecta bets on the race that ended up coming in.
With "Country House" such a long shot to win, the exacta bets (successfully picking the top two placing horses) and trifecta bets (successfully picking the top three placing horses) paid out at some staggering odds - the trifecta bet paid out at 11,500-1.
Friedlander had put down a few dollars on each outcome but was now looking at a massive score - with the trifecta bet paying out $460,000, Friedlander was looking to take home over $600,000.
Friedlander triumphantly strode up to collect his winnings but - not so fast - was told that he was only eligible to receive $35,000.
The fine print: this particular location (Tamarack Junction) was not a pari-mutuel location, meaning that they did not pool their bets with other locations in order to minimize liability. Tamarack Junction was on the hook for the entirety of the payouts, which resulted in them instituting caps on payouts.
In this particular instance, the payouts were limited to 150/1 for the exacta and 500/1 for the trifecta.
William Hill operates this particular location and contends that capping payouts at non pari-mutuel locations is standard practice and that Friedlander should have noticed the signs before placing his bet.
Friedlander, on the other hand, says that he did not notice the signs and that William Hill should honour the tickets.
-
The situation will now head to the Nevada Gaming Control Board, where a decision will be rendered within 45 days.
William Hill is confident of victory.