1961-62 Season Included Chamberlain's 100 Point Game
Published on January 29th, 2023 1:33 pm EST
Written By:
Dave Manuel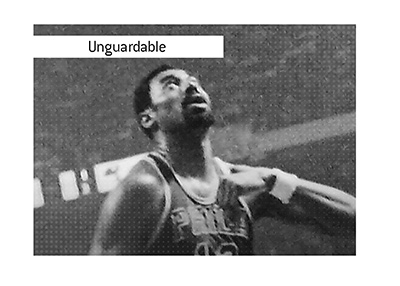 At the age of 25 years old, and just in his third year in the league, Wilt Chamberlain turned in one of the most improbable and unbelievable single seasons in the history of the NBA.
Chamberlain's numbers during the 1961-62 will never, ever be repeated.
-
The starting center for the Philadelphia Warriors had proven to be practically unguardable during his first two seasons in the league, as "Wilt the Stilt" put up an average of 38 points/game and 27 rebounds/game.
1961-62 would be Chamberlain's peak, and it would be phenomenal.
During the 1961-62 season, Chamberlain put up these unbelievable numbers:
50.4 points per game
25.7 rebounds per game
2.4 assists per game
Chamberlain was incredibly durable during 1961-62, and was hardly ever taken off the court. Chamberlain would average 48.5 minutes per game in 1961-62, and he would play all 80 of the team's games.
Chamberlain was a big man and he was incredibly durable as well.
Chamberlain's numbers could have been even better, as he was a terrible free throw shooter. 1961-62 would see the best free throw shooting percentage of Chamberlain's career, and he still averaged just 61.3% from the line.
The unguardable Chamberlain was frequently fouled, and averaged 17 free throw attempts per game.
-
On March 2nd, 1962, Chamberlain put up 100 points against the New York Knicks. Chamberlain would put up an unbelievable 63 shots in the contest, scoring on 36 of them.
Chamberlain was electric from the free throw line that game, as he went 28-32 from the line.
There was literally only ONE game during the 1961-62 season when Chamberlain came off the court during a game, and that came during a 124-123 loss to the Los Angeles Lakers.
Chamberlain played 40 minutes that game - in every other game of the 1961-62 season, Chamberlain played every single minute, including overtime.
No coming off the court to get some rest. No games in which he fouled out. Wilt was practically always on the court.
-
Chamberlain scored 50+ points
45
times during the 1961-62 season, and he grabbed 20+ rebounds
69
times.
Chamberlain scored 70+ points three times during the 1961-62 season, and also enjoyed a stretch of four games where he put up at least 60 points.
-
An unguardable wrecking ball that was also incredibly durable - that was Wilt Chamberlain during the 1961-62 season.
We'll never see another season like that again.