William Hill Inks Deal With Owner of Washington Capitals, Washington Wizards
Published on October 4th, 2019 1:41 pm EST
Written By:
Dave Manuel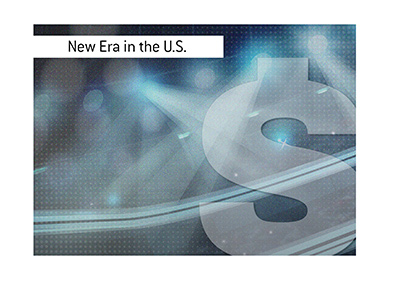 Earlier this week, William Hill US, which bills itself as America's leading sports book operator, announced a revolutionary new deal with Monumental Sports & Entertainment, which owns professional sports franchises such as the Washington Capitals, Washington Wizards and Washington Mystics.
Per the terms of the deal, and per regulatory approval, William Hill will operate a multi-level sports book and eating establishment that will be connected to Capital One Arena, which is home to the above-mentioned franchises.
This sports book will be open every day of the year, regardless of whether or not there is a Capitals, Wizards or Mystics game taking place.
When there are games taking place, fans with tickets will be able to access the sports book to lay down bets or get some food. In addition, people will be able to use William Hill's mobile app to place in-play bets while the games are taking place.
As part of this deal, William Hill will become the official betting partner of the Capitals, Mystics, Wizards and Monumental Sports & Entertainment.
Once regulatory approvals have been received, construction on the sports book will officially begin.
-
The NBA and NHL have definitely been leading the way when it comes to partnering up with the sports betting industry, as both leagues see the industry as an integral part of their long-term growth strategy.
In fact, Adam Silver, the current Commissioner of the NBA, was the key figure in changing the mindset of the four major North American sports leagues towards the sports betting industry. Silver correctly argued that legalized sports betting would be a boon to the business of the NBA and the other major North American sports leagues, as he pointed to the impact of betting on the ratings of soccer leagues in Europe.
After a key ruling by the US Supreme Court that gave states the right to offer sports betting to their residents, the NBA, NHL, MLB and NFL have all dipped their toes into the sports betting waters, with a furthering of the relationship expected in coming years.
Americans love to gamble on sports, and these sports leagues have finally come to the realization that they might as well make money from this reality, rather than fight against it.
Expect many, many more sports betting at US professional sports venues in the future.
Source: NHL.com -
William Hill and MSE Form Innovative Partnership