Alabama Remains Popular Choice of Gamblers To Win College Football Championship
Published on November 25th, 2017 4:39 am EST
Written By:
Dave Manuel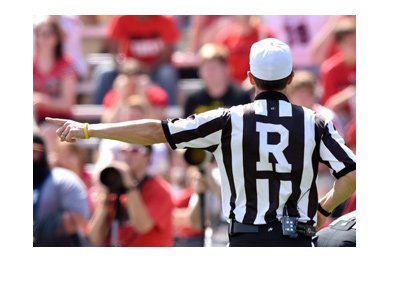 On Friday afternoon, Miami lost in a shocker and possibly cost themselves a shot at the College Football Championship.
This has been the theme of the season, as potential contenders to finish the season with the #1 ranking and displace Alabama have all fallen off. Clemson, Miami - the list goes on and on. One thing has remained constant, however, and that's Alabama's grip on a perfect season.
With Miami losing on Friday, the list of the four college football playoff teams has been thrown out of wack. Alabama will be in, sure, but what about the other three teams? Miami seemed to be a lock until losing on Friday. Clemson has lost a game. Oklahoma has lost a game. Can Wisconsin, with their perfect 11-0 record, be denied a playoff spot now?
-
It's one thing to get into the college football playoffs - it's another thing to win altogether.
Assume that Alabama and three of Clemson, Wisconsin, Miami and Oklahoma get in - can any of those three overthrow college football's undeniable powerhouse, the Alabama Crimson Tide?
Gamblers certainly don't think so, as 27% of all college football championship bets are going in on Alabama.
Here are the numbers as of this minute, according to William Hill:
Alabama Crimson Tide, 27% of $ Wagered
Ohio State Buckeyes, 13% of $ Wagered
USC Trojans, 11% of $ Wagered
Oklahoma Sooners, 8% of $ Wagered
Clemson Tigers, 5% of $ Wagered
Penn State Nittany Lions, 5% of $ Wagered
Washington Huskies, 5% of $ Wagered
Wisconsin Badgers, 3% of $ Wagered
Georgia Bulldogs, 6% of $ Wagered
Auburn Tigers, 4% of $ Wagered
Miami Hurricanes, 3% of $ Wagered
Stanford Cardinals, 1% of $ Wagered
Notre Dame Fighting Irish, 3% of $ Wagered
TCU Horned Frogs, 2% of $ Wagered
Washington State Cougars, 1% of $ Wagered
Boise State Broncos, 1% of $ Wagered
South Florida Bulls, 1% of $ Wagered
Field (UCF)
-
As of this moment, Alabama is the favorite to win the college football championship at a little worse than even money.
Odds Source
: William Hill