Top Candidates Include Donald Cerrone, Justin Gaethje
Published on October 24th, 2019 4:22 pm EST
Written By:
Dave Manuel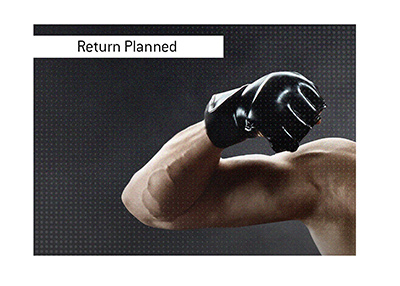 In a press conference that took place during a promotional tour in Russia, former Featherweight and Lightweight champion Conor McGregor revealed that he is planning on making his return to the Octagon on January 18th, against an opponent to be named later.
UFC President Dana White says that nothing has been signed as of yet, though he did confirm that McGregor is planning to return on that date.
In fact, multiple media sources said that the UFC basically created the January 18th date to accommodate McGregor. These sources also said that McGregor wanted to return in December against Frankie Edgar, but that the UFC didn't like Edgar as an opponent for McGregor, plus their December card is already packed with title fights.
There are two names that are reportedly at the top of the list for McGregor - Donald Cerrone and Justin Gaethje.
Donald Cerrone makes a great deal of sense for both the UFC and McGregor. Cerrone is a very winnable fight for McGregor, as he has shown a weakness against southpaws and is very hittable. While Cerrone could certainly beat McGregor, there is no doubt that McGregor would be a considerable favourite. In addition, Cerrone has a bigger name than Gaethje and has been a good company man for years, so it would be nice to see him get one last payday.
Gaethje, on the other hand, is less popular than Cerrone, though he is certainly on the rise. Gaethje has an iron jaw and would probably give McGregor a much harder time.
-
The plan, according to McGregor, is to fight Cerrone, then fight the winner of Diaz/Mazvdial, then fight the winner of Khabib/Ferguson, all in the same year.
In addition, McGregor has said that he would have no problem fighting Khabib in Moscow, if the stars line up.
-
Let's take a look at the current betting odds for both McGregor/Cerrone and McGregor/Gaethje, courtesy of a major offshore sportsbook:
Conor McGregor, -160
Donald Cerrone, +130
Conor McGregor, +125
Justin Gaethje, -155
As you can see, the odds for both fights are essentially flipped, with McGregor as the favourite in one and the underdog in the other.
-
After years of speculation, Conor McGregor vs Donald Cerrone seems like it might actually get signed.