Philadelphia Eagles Current Favourites To Land Josh Gordon's Services
Published on September 17th, 2018
Written By:
Dave Manuel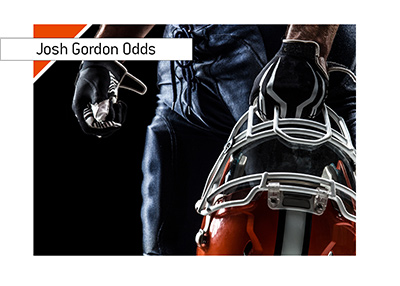 The football world was shocked this weekend to learn that the Cleveland Browns were going to be releasing Josh Gordon.
After all, the team had stuck with him through all of his issues with drugs and Gordon seemed to be returning to form. According to sources, the Browns WR pulled a hamstring at a promotional shoot this past week and was forced to miss Game 2 against the Saints. This was apparently the straw the broke the camel's back and the team subsequently decided to release him. Maybe they were surprised by the interest shown in Gordon, as they have now apparently decided to trade him, with as many as ten teams reportedly interested in his services.
There is no question that Gordon is one of the most uniquely talented players in the NFL. When he is on his game and 100% healthy, Gordon is one of the toughest cover match-ups in the NFL. There is a slew of issues with Gordon, however, though he seems to have moved past his issues with marijuana. It should be noted that this latest flare-up with the Browns had nothing to do with drugs.
So with that being said, where is Gordon going to end up?
Here are the current odds as of this moment according to a couple of different online sports books:
Eagles EVEN
San Francisco 49ers, +200
Kansas City Chiefs, +300
Dallas Cowboys, +500
Tampa Bay Buccaneers, +500
New England Patriots, +800
New York Jets, +800
FIELD, +1000
Josh Gordon has professed a desire to play for either the San Francisco 49ers or Dallas Cowboys, though ultimately he has no input as to where he will be traded.
-
The teams that seem to make the most sense are the Dallas Cowboys and San Francisco 49ers, as both teams have a need for a wide receiver.
The Philadelphia Eagles, however, would like to load up for another run at the Super Bowl, and a healthy Wentz passing to a healthy Josh Gordon would create all sorts of issues for opposing defences.
-
Where do you think that Gordon will end up?