All Four Major North American Sports Leagues Will Start Their Training Camps in July
Published on June 28th, 2020 10:43 am EST
Written By:
Dave Manuel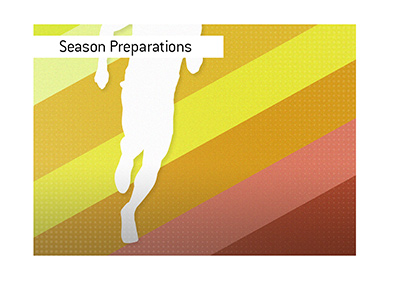 July will represent a month of absolute madness as the players in all of the four major North American sports leagues will start their training camps.
In the case of the NBA, teams will train for a week (starting June 30th) before travelling to Florida on July 7th, where the camps/training will continue.
For the rest of the leagues, training camps will be held in "home parks" or "home arenas".
-
Let's take a look at when training camps begin for the big North American leagues:
MLB
Players will need to report to their "home parks" by July 1st, where they will have a second "spring training".
"Spring training" will last roughly three weeks and will include some exhibition games.
The regular season will begin on July 23rd.
NFL
The NFL managed to squeeze in the Super Bowl just before the Coronavirus hit the United States, so they haven't had to delay any part of their season.
Training camps are going ahead as normal, with veterans reporting in the second half of July.
Most training camps will officially get underway on July 25th.
NBA
Teams will begin their training camps in their own cities, with players needing to report by June 30th.
Unlike the three other leagues, the NBA teams will then travel to Orlando on July 7th, where they will continue their training in anticipation of the league restarting on July 30th.
NHL
Training camps are set to start on July 10th, with teams training in their own cities.
The NHL has been a bit sparse on details, as they have various protocols that they are looking to adhere to before announcing the next stage of the season.
For that reason, no schedule has been set as of yet, though the NHL is expected to resume in early August at the latest.