A Look at the Possibilities If McGregor Loses at UFC 264
Published on June 25th, 2021 6:00 pm EST
Written By:
Dave Manuel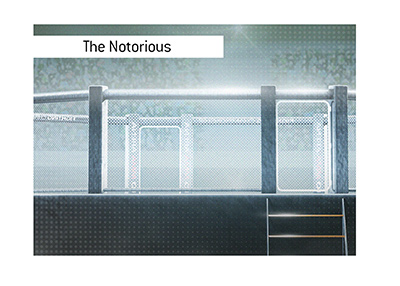 Conor McGregor is a coin flip to win his fight against Dustin Poirier at UFC 264.
As we clearly saw earlier in the year, Poirier has the weapons to defeat Conor McGregor in a fight.
It could happen again on July 10th.
If Conor McGregor does lose again, what would be next for him?
Let's look at the possibilities and handicap the various options for McGregor.
-
1. Retirement. 60% Likelihood.
Conor McGregor will be turning 33 years of age shortly after his UFC 264 tilt against Dustin Poirier.
McGregor is worth well north of $100 million and will never have to work again.
McGregor has a rapidly growing family and numerous business interests, even after selling his stake in "Proper Twelve".
If McGregor loses at UFC 264, there is almost certainly a high likelihood that he decided to hang up his gloves.
It's hard to imagine McGregor working his way back up the title ladder after another Poirier loss.
Which leads to the other strong likelihood...
2. Nate Diaz Trilogy Bout. 30% Likelihood.
The two men have often said that they both want to run it back for a third time.
Both McGregor and Diaz would make an enormous amount of money from a trilogy bout. If McGregor loses against Poirier at UFC 264, Diaz is undoubtedly the biggest fight for him out there.
Both men would be coming off of multiple losses in a row, and both men would likely be eager for the fight.
If McGregor loses to Poirier for a second time, don't be surprised if the Diaz/McGregor fight gets made.
3. Other Fights. 10% Likelihood.
Let's say that McGregor loses to Poirier and decided that he isn't done yet.
Let's say that McGregor decides that he is going to make another run at a title.
Maybe he decides to continue at 170 and accepts a fight against a top 5 opponent in the division.
Maybe he decides to continue at 155 and decides to fight somebody like Justin Gaethje.
Given McGregor's wealth, this doesn't seem like the likeliest of options, though McGregor has been shown to have a fierce competitive streak over the years.
-
If McGregor defeats Dustin Poirier, his path is clear - a title against against Charles Oliveira.
If McGregor loses to Dustin Poirier, anything could happen.