West Virginia To Permit Legal Betting on Politics
Published on April 8th, 2020 12:42 pm EST
Written By:
Dave Manuel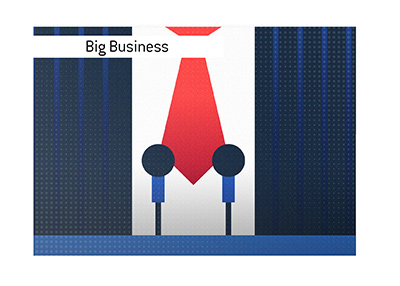 For the first time ever, betting on politics is going to be legal in a US state.
Earlier this week, West Virginia announced that they would be permitting the FanDuel Sports Book to allow betting on the US Presidential election in 2020.
This is big news, as West Virginia will now be the first state to offer legal betting on politics. More sports books will surely follow, and more US states will very likely allow betting on politics on well in the near future.
Betting on politics is big, big business for sports books in European markets. Anytime there is a big election in countries like the United Kingdom or France, people stream to sports books to bet on the outcome of the election.
The US Presidential election will attract massive handles in the United States as more US states come online.
The highly polarized nature of the country will surely result in tens of millions of dollars being wagered on the Presidential election throughout the.country.
-
Other sites have tried to cash in on the desire to bet on politics in the United States, and offshore sports books have offered this capability for years now.
-
In case you were wondering, President Trump and Joe Biden are essentially a coin flip to win the election in November.
President Trump was enjoying a sizeable lead before the Coronavirus outbreak started. After that, he lost his lead and was actually a slight underdog to win, though his numbers have strengthened over the past couple of weeks.