Carolina Panthers vs Philadephia Eagles Highlights Week 7 Slate of Games
Published on October 20th, 2018 11:13 pm EST
Written By:
Dave Manuel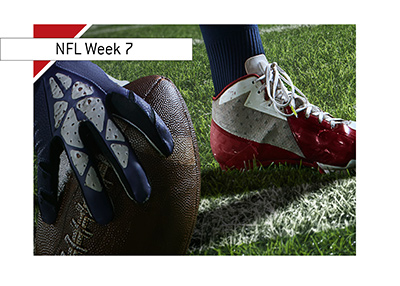 Week 7 of the NFL season features an early game in London between the Tennessee Titans and Los Angeles Chargers, an interesting clash between the Carolina Panthers and Philadelphia Eagles, as well as a crucial NFC East battle between the Dallas Cowboys and Washington Redskins.
The highest total for the week is 58 points, and that belongs to the Sunday Night Football contest between the Kansas City Chiefs and Cincinnati Bengals.
The lowest total of the week is 41.5 points, and that belongs to the game between the Jacksonville Jaguars and Houston Texans.
The Los Angeles Rams are the biggest favourites of the week, as they are 9 1/2 point favourites to defeat the 49ers on the road on Sunday.
The tightest game on the slate belongs to the contest between the Patriots and Bears, where the Patriots are slim 2 point favourites.
-
Here is the full slate of odds for Sunday's games:
Tennessee Titans, +6.5, -110
LA Chargers, -6.5, -110
Buffalo Bills, +7, -110
Indianapolis Colts, -7, -110
Carolina Panthers, +5, -110
Philadelphia Eagles, -5, -110
Cleveland Browns, +3.5, -110
Tampa Bay Buccaneers, -3.5, -110
Detroit Lions, -3, -115
Miami Dolphins, +3, -105
Houston Texans, +4, -110
Jacksonville Jaguars, -4, -110
Minnesota Vikings, -3.5, -110
New York Jets, +3.5, -110
New England Patriots, -2, -110
Chicago Bears, +2, -110
New Orleans Saints, +3, -120
Baltimore Ravens, -3, +100
Dallas Cowboys, -2, -110
Washington Redskins, +2, -110
LA Rams, -9.5, -110
San Francisco 49ers, +9.5, -110
Cincinnati Bengals, +6, -115
Kansas City Chiefs, -6, -105
New York Giants, +4, -110
Atlanta Falcons, -4, -110