New Orleans Saints, LA Rams Biggest Favourites of the Week
Published on September 15th, 2018 12:02 pm EST
Written By:
Dave Manuel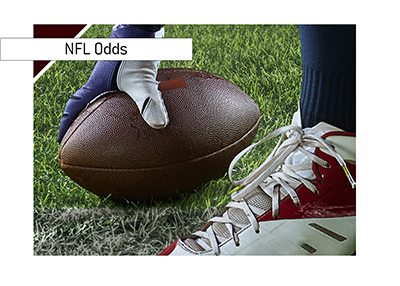 Week 2 of the NFL season is now upon us.
Following the Cincinnati Bengals' victory over the Baltimore Ravens on Thursday Night Football, the schedule now moves to the busy Sunday and Monday slates. There is urgency for every single team right now - either teams want to start the season with a 2-0 record, dramatically increasing their odds of making the playoffs, or they desperately want to avoid going 0-2, which is almost a death sentence.
Last week featured phenomenal performances from the likes of Ryan Fitzpatrick, James Conner and Tyreek Hill. Who will be the biggest performers of Week 2?
Let's take a look at the Week 2 betting odds as of this moment:
Carolina Panthers, 3.25
Atlanta Falcons, 1.42
Cleveland Browns, 5.00
New Orleans Saints, 1.25
Houston Texans, 1.67
Tennessee Titans, 2.39
Indianapolis Colts, 3.2
Washington Redskins, 1.43
Kansas City Chiefs, 3.1
Pittsburgh Steelers, 1.47
Los Angeles Chargers, 1.36
Buffalo Bills, 3.75
Miami Dolphins, 2.23
New York Jets, 1.75
Minnesota Vikings, 1.67
Green Bay Packers, 2.25
Arizona Cardinals, 8.00
Los Angeles Rams, 1.12
Detroit Lions, 3.4
San Francisco 49ers, 1.42
New England Patriots, 1.89
Jacksonville Jaguars, 2.1
Oakland Raiders, 3.4
Denver Broncos, 1.41
New York Giants, 2.4
Dallas Cowboys, 1.66
Seattle Seahawks, 2.55
Chicago Bears, 1.62
-
There are a few interesting story-lines to keep an eye on this week:
Kansas City Chiefs - can Mahomes continue his strong play in Week 2, making this contest into a high scoring affair?
Detroit Lions - can the Lions rebound following one of the most embarrassing home defeats that they have ever suffered?
Dallas Cowboys - can the Cowboys rebound following an abysmal effort against the Panthers last weekend?