Agreement Between NBA and Union Allows Players To Sit Out
Published on June 22nd, 2020 2:21 pm EST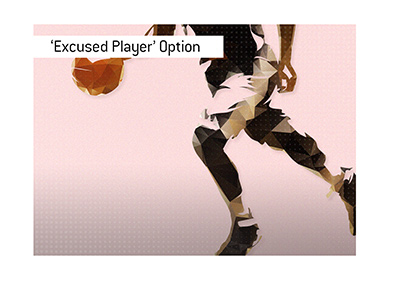 The NBA is currently roaring towards its planned return at the end of late July.
As part of its return-to-play agreement with the Players Union, the NBA agreed to allow players to sit out the season if they didn't feel comfortable playing.
While these players won't receive any type of punishment from the league, they will forfeit the remainder of their salary for the season, as well as any potential post-season money.
Washington Wizards' forward Davis Bertans became the first player to opt out of the rest of the season, as he announced earlier today that he would not be playing at Disney World.
This is likely a savvy move for Bertans, as he is an unrestricted free agent at the end of this season and is looking to sign a big contract.
In addition, Bertans has had two major surgeries on his knees in the past, so returning to play for the Washington Wizards this season, who almost certainly will not be making the playoffs, doesn't make much sense.
-
Bertans will forfeit in the neighbourhood of $600,000 in gross salary by electing not to return this season, as well as an additional potential playoff pay package of $300,000, though it is exceedingly unlikely that he would have made this money.
Given Bertans' age and standing as one of the league's best three-point shooters, he will likely earn multiples of his $7 million/year salary after he signs his big deal in the offseason.
Returning to action simply doesn't make sense for Bertans.
-
Expect more of these announcements in the coming days, especially now that Bertans has made the leap by going first.
You can expect a number of veterans and players in contract years on fringe playoff teams to announce that they are opting out in the days and weeks ahead.
-
Bertans is now classified as an "excused player", which means that he will forfeit his salary but not face league discipline. This also means that the Wizards can sign a player to replace him.