Redskins Cover 10 Point Spread While Getting Shut Out
Published on October 20th, 2019 11:07 pm EST
Written By:
Dave Manuel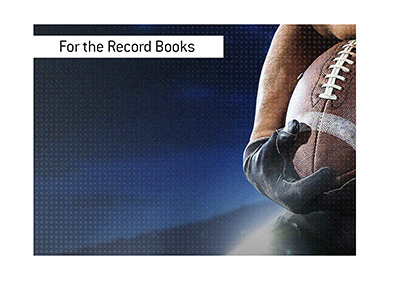 The Washington Redskins entered the history books on Sunday - according to ESPN.com, the Redskins became just the second team in the last 25 years to cover the spread without scoring a single point.
Heading into Sunday's game, the woeful Washington Redskins, with more holes in their team than a sinking ship, were 10 point underdogs against one of the league's remaining undefeated teams, the San Francisco 49ers. The 49ers have been winning games with their defence, and that didn't bode well for a team that has one of the worst selection of quarterbacks in the entire league.
The 49ers followed the script on Sunday - they completely shut down the Redskins' offence while remaining futile themselves on the offensive side of the ball. This produced an ugly 9-0 victory for the 49ers.
With this result, the Redskins managed to cover the spread without actually scoring a point, which is quite hard to do.
-
The other time that this has happened in the last 25 years?
Miami, entering the game as 16 point underdogs, lost 3-0 to the Pittsburgh Steelers.
The Dolphins had not yet won a game at that point of the season, as they were 0-10, travelling on the road to play the 7-3 Pittsburgh Steelers.
The game was scoreless until the last 17 seconds of the game, when the Steelers hit a chip shot field goal to win.
As you can imagine, that game was an offensive mess, with just 242 total pass yards and less than 400 yards of total offence.
Ben Roethlisberger was sacked 5 times in the game, while John Beck was sacked four times.
-
This is not exactly something that you want to be in the record books for.