Vegas Golden Knights Now 4/1 To Win Stanley Cup
Published on April 17th, 2018 10:58 am EST
Written By:
Dave Manuel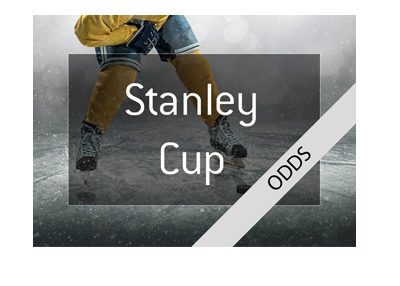 The Vegas Golden Knights surprised almost everyone this past season, as they managed to make the playoffs in their very first year as an expansion team.
That would have been a fine year for any club - could the Golden Knights continue their success into the playoffs, especially against a very tough LA Kings team that has won the Stanley Cup multiple times over the past decade?
The answer to that question has been a resounding yes, as the Golden Knights have managed to post a 3-0 series lead over the very gritty and physical LA Kings squad.
This strong result has some whispering about the possibility of the Golden Knights winning the Stanley Cup this season. That whisper has turned into a roar, as the Golden Knights are currently listed at 4/1 to win the Stanley Cup, ahead of teams such as the Boston Bruins and Tampa Bay Lightning.
Here are the current Stanley Cup betting odds as of this moment:
Nashville Predators, 39/10
Vegas Golden Knights, 4/1
Tampa Bay Lightning, 5/1
Boston Bruins, 11/2
Winnipeg Jets, 8/1
Pittsburgh Penguins, 9/1
San Jose Sharks, 8/1
Toronto Maple Leafs, 18/1
Columbus Blue Jackets, 13/1
Washington Capitals, 30/1
Minnesota Wild, 33/1
New Jersey Devils, 40/1
Philadelphia Flyers, 33/1
Colorado Avalanche, 45/1
Los Angeles Kings, 100/1
Anaheim Ducks, 100/1
-
The Golden Knights were able to put together one of the top teams in the league via the expansion draft, and they have not squandered this talent.
In addition, the Golden Knights have developed one of the top home ice advantages in the league, as their fans are rowdy, loud and knowledgeable. It is not easy to win a game in their building.
To top it all off, Marc-Andre Fleury is on top of his game right now and brings a wealth of experience into the match-up. The Golden Knights are certainly built to go deep into the playoffs.