Texas, Georgia, Florida Among Possibilities For Legalization in 2021
Published on January 1st, 2021 1:30 pm EST
Written By:
Dave Manuel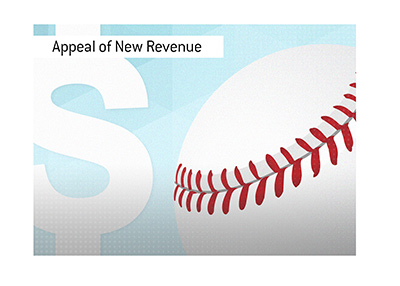 Legal sports betting is quickly spreading across the United States, with more than two dozen states either offering sports betting already or having recently passed sports betting legislation.
The question is - which states might legalize sports betting in 2021?
To start, there are six states where voters have either voted for sports betting legalization or legislature has already been signed into law.
In
Louisiana
, most of the state's parishes voted to support legal sports betting, and there is an expectation that the first bets will be accepted sometime in 2021, tough lawmakers need to still work through the details of a regulatory structure.
In
Maryland
, voters said that they wanted legal sports betting in November of 2020, and lawmakers are working to figure out the logistics.
In
North Carolina
, in-person betting legislation is already on the books, though residents of the state are still waiting for tribal casinos to begin offering betting.
In
South Dakota
, voters went to the polls and agreed to legal sports betting, and now lawmakers are figuring out the details.
In
Virginia
, legislation is on the books and everything is ready to go, though the state's residents are still waiting for sportsbooks to be approved to operate in the state.
In
Washington
, legal sports betting legislation is already on the books, though the finer details are still being worked out.
-
These are the states that could offer their first sports bets in 2021.
-
There are a number of states that are considering sports betting legislation at the moment. They include states such as Florida, Georgia and Texas.
The appeal of this new lucrative revenue stream is too much for states to ignore, so you will likely have at least half a dozen states approving sports betting legislation in 2021.
-
As for the other states - states like Utah, Alaska and Nebraska, to name a few - they are likely years off from offering legal sports betting, if at all.