Election Now Less Than Five Months Away
Published on June 6th, 2020 2:45 pm EST
Written By:
Dave Manuel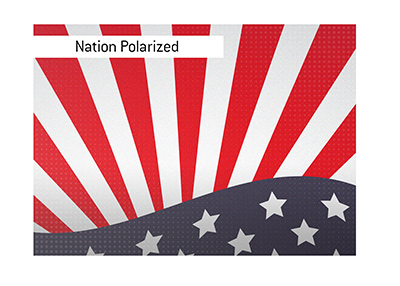 One thing is for certain - the US Presidential election in November is very likely to be a nail-biter.
If the election were to be decided by popular vote, the Democrats would likely win comfortably. After all, Hillary Clinton finished with 3 million more votes than President Donald Trump in 2016, though Trump won the electoral college.
In fact, the Democrats are overwhelmingly favored to win the popular vote again in 2020, though the outcome of the election is thought to be essentially a coin flip.
Former Vice President Joe Biden edged out to a small lead earlier this week, thanks in large part to the continued riots in the United States and the continued criticism of President Trump's handling of the situation from some swing voters.
Here are the current betting odds for the 2020 Presidential election, courtesy of a major offshore sports book:
Joe Biden, -110
Donald Trump, +100
This is notable, as President Trump was the clear favorite to win re-election in February of 2020, though much has happened since that point.
President Trump received a boost on Friday in the form of a very strong jobs report that came in much better than anticipated.
Having said that, much can change between now and November, and things could easily swing in either direction.
As with past elections, this one will come down to the swing states such as Ohio, Pennsylvania and Florida. With the nation as polarized as ever, these crucial states will decide the election.
-
It is interesting to note that both Joe Biden and Donald Trump are not seen as locks to be the candidates for their respective parties in November.
Hillary Clinton, for instance, is 14/1 to be the Democratic nominee - a long-shot to be sure, though not seen as an impossibility.
In the Republican party, Mike Pence is seen as having a 14/1 chance of being the Republican nominee.
These odds are likely being given out to the public as sucker's bets, as neither seems like they have a likelihood of happening at all.
-
In terms of Joe Biden's VP choice, Kamala Harris is seen as the clear favourite to be Biden's preferred choice, as he is currently +125 to be the Vice Presidential candidate.
The Dems are seen as easily retaining the House of Representatives (-360 favorites), while the Republicans are seen as narrow favorites to retain the Senate (-160).