A Look At How The UFC Pays Out "PPV Points"
Published on March 4th, 2022 6:31 pm EST
Written By:
Dave Manuel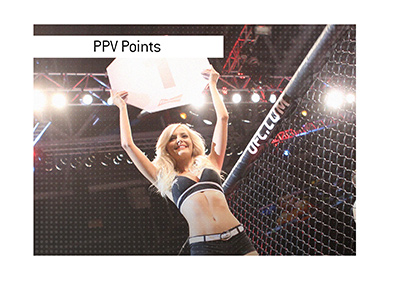 UFC fighters are compensated in a wide variety of different ways - most fighters receive a flat fee for fighting, and some receive a win bonus on top of that.
If you are a UFC title holder or a big name (such as Jorge Masvidal or Nate Diaz), you may be entitled to receive "points" if you are fighting on one of the company's PPVs. (pay per view)
For instance, a fighter like Conor McGregor will receive a large flat fee for fighting (in the millions), as well as PPV points on top of that, meaning that he gets a cut of the PPV money, providing that it sells over a certain amount.
-
UFC contracts are not widely disseminated, and we don't know exactly what is in every contract, unlike the NFL or NBA.
Thankfully, thanks to some court actions over the years, a few UFC contracts have been placed into the public domain for all to see.
This includes the contract that Eddie Alvarez signed with the UFC in 2013.
In that contract, Alvarez's PPV point structure was included.
According to the terms of that deal, Alvarez was to receive:
$1 for each PPV buy between 200,000 buys and 400,000 buys
$2 for each PPV buy between 400,000 buys and 600,000 buys
$2.5 for each PPV buy over 600,000 buys
So, if a PPV sold 1 million buys (let's say that Alvarez was fighting McGregor for the title), Alvarez would receive "PPV points" of $1.6 million ($200,000 + $400,000 + $1,000,000).
Really big fighters, such as Conor McGregor, have even more lucrative deals, as McGregor is estimated to make somewhere in the neighbourhood of $8-$10 million each time he steps into the Octagon, and the paydays for his really big fights have reportedly topped $20 million on a couple of occasions.
-
According to multiple reports, the UFC created a standard PPV point payment structure for their champions a few years ago, so every champion has the opportunity to earn PPV points.
This is why champions will fight so hard to get included onto cards where big names are fighting (such as Conor McGregor), as they stand to realize massive paydays.