UFC Looking to Capitalize on In-Play Betting Market
Published on October 11th, 2019 11:08 pm EST
Written By:
Dave Manuel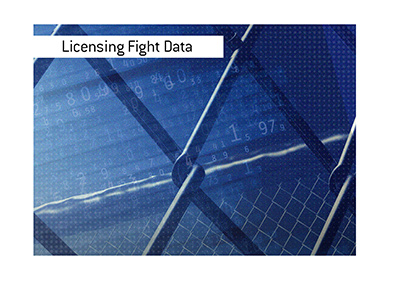 One of the biggest innovations that online gambling has brought to the world has been the development of in-play betting, which allows bettors to wager on a specific outcome once a match or bout has already started.
Sports books have never really offered in-play betting on mixed martial arts fights, as they haven't had access to the proper data to sufficiently price their odds. For that reason, most sports books have simply offered odds on MMA fights before they start. Everyone has been missing out on a big opportunity.
The UFC is looking to rectify this by launching their own product called "UFC Fight Center".
This product will allow sports books to offer in-play betting on all UFC fights. The UFC, through their wholly owned "IMG Arena" unit, will incorporate official UFC data in order to offer in-play betting odds on all UFC fights.
According to the UFC, the product will offer over 50 betting opportunities per bout, including which fighter will win the fight, who will score the highest number of significant strikes, who will score the most takedowns, etc.
According to IMG Arena, only 8% of bets on the UFC are put down after the fight starts - this compares to much higher numbers in other sports, such as 70% for tennis. The UFC is obviously hoping to tap into a much larger market, which should, in theory, increase their TV ratings and PPV buys, as people will want to see how the fights are progressing.
-
The UFC is planning on licensing this product out to sports books, in exchange for a licensing fee and a share of the gross gaming yield.
With the increasing popularity of the UFC throughout the world, I would expect sports books to gladly pay these fees.
Source: Bloomberg.com -
UFC's First Gambling Product Creates New Options for Fight Fans