Amanda Ribas, Rose Namajunas Favourites With Bettors Heading Into Event
Published on July 11th, 2020 11:19 am EST
Written By:
Dave Manuel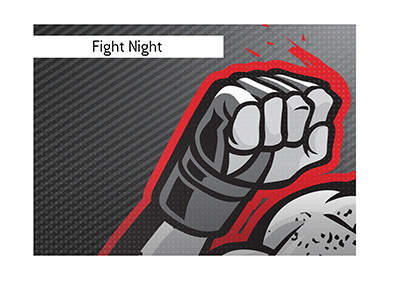 Later tonight, UFC 251 will take place on "Fight Island" in Abu Dhabi.
Now that the weigh-ins have successfully taken place, the "smart" money is placing their wagers.
This causes lines to move (sometimes dramatically), which can offer some interesting insights as to what the smart money will think will happen later tonight.
Let's go through the main card, match by match, to see what the smart money is thinking:
Jorge Masvidal vs Kamaru Usman
When the fight was first announced, there was a flurry of betting activity on Usman, driving the line from -250 to as high as -300 at some sports books.
Things have equalized since that time, and the line has more or less settled back to where it was when the fight was first announced - Usman as about a -250 favourite, and Masvidal listed as a +200 underdog.
Alexander Volkanovski vs Max Holloway
The money has certainly been on Volkanovski in recent days, as his line went from -190 to as high as -230 before settling back.
Bettors may be worried about Holloway's comments about his training, as he said that he was working out via Zoom to prepare for the fight.
Things are more or less exactly where they were when this rematch was announced.
Jose Aldo vs Petr Yan
There was a small flurry of betting on Aldo a few days ago, which took the line from +200 down to +175.
Since that point, bettors have come back in on Yan, who remains roughly a -225 favourite to win on Saturday night.
Amanda Ribas vs Paige Van Zant
This is the line that has seen the most movement.
Bettors have been absolutely pounding the Ribas line in this fight, as she has gone from -450 all the way to -900, depending on the book.
This is a massive move - bettors don't believe that Van Zant has a chance in this fight. Despite the -800 to -900 lines, the smart money continues to back Ribas.
Jessica Andrade vs Rose Namajunas
Was the first fight a fluke? The smart money thinks so, as they have taken Namajunas from a -170 favourite to a favourite of as much as -205.
Namajunas was looking very good in their first fight before getting knocked out by a slam - will history repeat itself or will "Thug Rose" take the victory this time?
-
In short - the smart money is on Ribas and Namajunas.