Khabib Nurmagomedov Big Favourite To Defeat Dustin Poirier This Saturday
Published on September 6th, 2019 1:05 am EST
Written By:
Dave Manuel
Click Here To Bet on UFC 242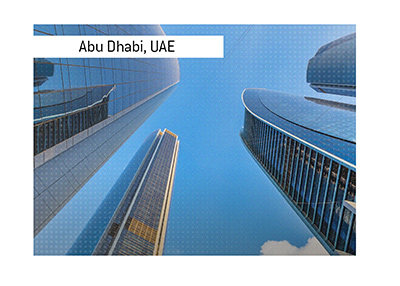 UFC 242: Khabib vs Poirier is essentially a card that is built around one fighter - Khabib Nurmagomedov.
UFC 242 is taking place in Abu Dhabi, UAE, which is an area with a large Muslim population. Khabib is a proud Muslim and is easily the promotion's biggest star in the Middle East.
This event is so big for the area, in fact, that Abu Dhabi constructed an entire area (The Arena at Yas Island) just for the event.
The event is so big in other parts of the world (Middle East, Russia) that the UFC doesn't even mind that a PPV that is headlined by one of their biggest stars is going to be shown in the afternoon (2 pm ET) in North America.
This just shows the changing business strategy of the UFC as they work to develop their rapidly growing international business.
Dustin Poirier will be doing his very best to stop the undefeated Nurmagomedov when he steps into the Octagon on Saturday night. Poirier has a well-rounded set of skills, though he will have to overcome the ferocious wrestling of Khabib in order to stand a chance. This is certainly going to be the biggest challenge of Poirier's career, as he will be facing one of the very best fighters in the world as well as a hostile crowd.
This event will be co-headlined by Edson Barboza vs Paul Felder. They have fought once before, with Barboza winning that 2015 fight via unanimous decision. This is going to be a crowd-pleaser of a fight, with Barboza possessing some of the flashiest striking in the entire promotion.
-
Khabib is a huge favourite to win on Saturday, as his latest odds have him sitting as a 1.23 favourite.
For Khabib, the game plan will be simple - take Poirier down and "smesh" him.
Poirier, on the other hand, needs to put some leather on Khabib's chin, as Khabib has shown a propensity to hold his chin up when he is striking.
There is no doubt that Khabib will win a grappling contest, which means that Poirier likely needs to stop Khabib early without receiving too much damage on the ground. This is obviously easier said than done. Poirier has said that he is very light heading into this fight so that he can scramble, whereas Khabib is much heavier and will be cutting much more weight.
-
Let's take a look at the current odds for UFC 242, courtesy of Bet365:
Source: Bet365
Time Stamp:
September 5th, 2019 1:03 am EST
Odds Subject to Change
Dustin Poirier, 4.50
Khabib Nurmagomedov, 1.23
Edson Barboza, 1.65
Paul Felder, 2.35
Davi Ramos, 3.95
Islam Makhachev, 1.28
Curtis Blaydes, 1.19
Shamil Abdurakhimov, 5.15
Diego Ferreira, 3.35
Mairbek Taisumov, 1.36