Cormier vs Miocic 2 Set For Main Event
Published on August 11th, 2019 2:38 pm EST
Written By:
Dave Manuel
Click Here To Bet on UFC 241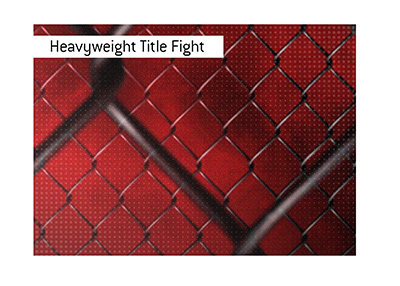 Will this be Daniel Cormier's last ever UFC fight? How will Nate Diaz look in his return to the Octagon?
These are just some of the questions that are being asked in the lead-up to UFC 241 next weekend. In this day and age of watered down cards, UFC 241 is looking particularly stacked, as it features a Heavyweight title fight and the return of one of the promotion's true superstars, Nate Diaz.
Daniel Cormier is at an interesting point in his career right now. He always claimed that he would be retiring at the age of 40. 40 has come and gone for Cormier and he is still fighting. There is a thought that the UFC wants to put together a final trilogy fight between Cormier and Jones before Daniel walks off into the sunset, though that likely only happens if Cormier beats Miocic this weekend. If he loses, I think that Cormier will likely hang up his gloves.
Cormier has been more vocal about a possible third fight against Jones as of late, and there is really nobody in the Light Heavyweight division for Jones to fight. The fact that the UFC has not booked Jones' next fight is pretty telling, in my opinion, as I think that they are going to see what happens with Cormier this coming weekend. If Cormier wins, I think that we get Jones vs Cormier 3 at Light Heavyweight in what will be Cormier's final fight, win or lose.
Stipe Miocic, however, is still one of the Heavyweight division's toughest fighters, and there is no doubt that he learned plenty from his first fight against Cormier. I think that Miocic is going to take Cormier into some very deep waters in their rematch, and I'm fascinated to see what happens. Miocic is not known for repeating mistakes.
In the co-main event, Nate Diaz will be making his long-awaited return to the Octagon when he takes on Anthony Pettis. These two fighters do not like each other, as Diaz was critical of Pettis during Showtime's reign as Lightweight champion. There were only a few fights that could bring Diaz out of his semi-retirement, and this was one of them.
Both fighters have title aspirations, as Diaz has a long-running feud with champion Khabib Nurmagomedov. The winner of this fight could get the next title shot with a win, though Tony Ferguson and Conor McGregor are both obviously in the mix as well.
This is going to be a fascinating clash of styles, as Pettis is one of the flashiest strikers in the division, while Diaz has a great mix of submissions and boxing.
-
The main card will also feature the return of Yoel Romero - let's take a look at the betting odds for this card, courtesy of Bet365:
Source: Bet365
Time Stamp:
August 11th, 2019 2:33 pm EST
Odds Subject to Change
Daniel Cormier, -150
Stipe Miocic, +125
Anthony Pettis, -125
Nate Diaz, +100
Derek Brunson, +150
Ian Heinisch, -175
Devonte Smith, -450
Clay Collard, +350
Drakkar Klose, -210
Christos Giagos, +175
Gabriel Benitez, +275
Sodiq Yusuff, -350
Hannah Cifers, -275
Jodie Esquibel, +225
Kyung Ho Kang, -175
Brandon Davis, +150
Manny Bermudez, -138
Casey Kenney, +110
Raphael Assuncao, +130
Cory Sandhagen, -160
Sabina Mazo, +110
Shana Dobson, -138
Yoel Romero, -163
Paulo Costa, +137