Robert Whittaker Favoured To Win UFC 225 Main Event Against Yoel Romero
Published on June 2nd, 2018 12:27 pm EST
Written By:
Dave Manuel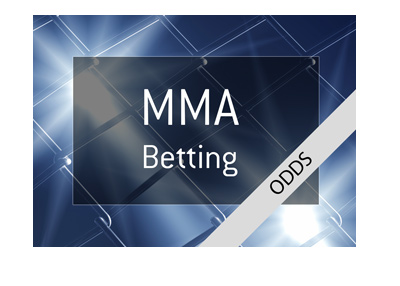 From top to bottom, UFC 225: Whittaker vs Romero 2 is one of the most stacked fight cards that the UFC has put together in a line while. The card is so stacked, in fact, that both Alistair Overeem and Joseph Benavidez (both of whom are top contenders in their respective divisions) will be fighting on the preliminary card.
UFC 225 will feature two title fights - Robert Whittaker vs Yoel Romero for the Middleweight title and Colby Covington vs Rafael dos Anjos for the interim Welterweight title, with the winner of that fight very likely taking on Tyron Woodley for the real Welterweight title.
In addition, CM Punk will be giving the Octagon another try, as he will be taking on Mike Jackson in a battle between two 0-1 fighters. CM Punk will likely bring a bump of PPV buys, which is why he is fighting on the main card instead of Alistair Overeem.
In addition, Holly Holm vs Megan Anderson and Carla Esparza vs Claudia Gadelha both have real title implications.
-
Let's take a look at the betting odds in full for UFC 225:
Robert Whittaker, -235
Yoel Romero, +195
Holly Holm, -245
Megan Anderson, +205
Carla Esparza, +360
Claudia Gadelha, -450
Colby Covington, +105
Rafael Dos Anjos, -125
Anthony Smith, -280
Rashad Evans, +240
CM Punk, +190
Mike Jackson, -230
Joseph Benavidez, -215
Sergio Pettis, +178
Alistair Overeem, +135
Curtis Blaydes, -155
-
Rafael dos Anjos has been dominant since making the move to Welterweight, beating the likes of Robbie Lawler and Neil Magny.
This should be a fantastic card.