Jon Jones Heavily Favoured To Regain His Light Heavyweight Title
Published on July 29th, 2017 1:35 pm EST
Written By:
Dave Manuel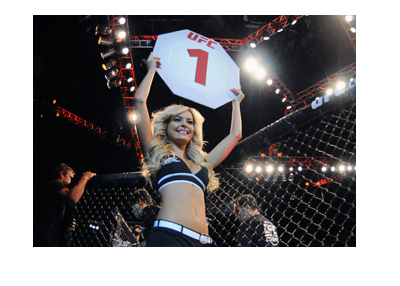 UFC 214: Cormier vs Jones 2 is likely going to be the biggest card of 2017.
The card has three title fights - Cormier vs Jones 2, Cyborg vs Evinger and Woodley vs Maia - and also features a highly anticipated Welterweight fight between Robbie Lawler and Donald Cerrone.
Even the preliminary card has some extremely interesting tilts, as Jason Knight is scheduled to take on Ricardo Lamas, while Aljamain Sterling is going to square off against Renan Barao.
-
The Light Heavyweight title fight between Jones and Cormier pits two of the absolute best fighters of all time against each other. Throw in the drama and you have one of the most important fights of all time in the UFC.
As the fight draws closer, Jon Jones is becoming a bigger and bigger favourite. This is likely due to his easy weight cut and all-around healthy demeanour in the week leading up to the fight. Cormier, on the other hand, appeared to struggle with his weight cut.
As of this moment, Cormier is a 3.55 underdog while Jones is the 1.36 favourite. There is only one person in the world that Cormier would be a 3.55 underdog against, and that is his arch-nemesis Jon Jones.
How can Cormier beat Jones this time around? How will the ring rust impact Jones on Saturday night? These are all interesting questions that will be answered soon.
-
Tyron Woodley is a 1.52 favourite against Demian Maia in the Welterweight title fight, while Maia is a 2.77 underdog. Maia took this fight on fairly short notice, as Woodley is eyeing a fight against St. Pierre later in the year.
Woodley's gameplan will be simple - bull rush Maia and knock him out early. Maia, on the other hand, will try to get his hands around Woodley so that he can take him down and submit him. There is nobody better than Maia on the ground in the UFC, and Woodley is in for a long night if the fight goes to the floor.
-
The final title fight will be Cristiane "Cyborg" Justino square off against Tonya Evinger for the vacant Women's Featherweight title. This was the division that was essentially created for Cyborg, and she should have no problem going over Evinger. That being said, Evinger is extremely tough - if she can withstand the early storm from Cyborg, the fight could get very interesting.
Cyborg is an overwhelming favourite to win at 1.09, while Evinger is a massive 10.00 underdog.
-
Here are the odds for all five of the main card fights:
Jimi Manuwa, 1.59
Volkan Oezdemir, 2.60
Donald Cerrone, 2.35
Robbie Lawler, 1.69
Cristiane Justino, 1.09
Tonya Evinger, 10.00
Demian Maia, 2.77
Tyron Woodley, 1.52
Daniel Cormier, 3.55
Jon Jones, 1.36