Tua Tagovailoa Odds To Win Heisman Trophy Continue To Improve
Published on November 24th, 2018 5:23 pm EST
Written By:
Dave Manuel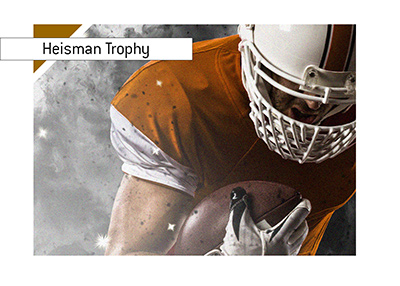 It's Tua Tagovailoa and then everybody else in the race for this season's Heisman Trophy, at least in the eyes of major online bookmakers.
With Alabama en route to posting one of the most dominant seasons in the history of college football, there can be no surprise that their starting quarterback would be at the top of the consideration for the Heisman Trophy.
Alabama seems to be cruising towards yet another College Football Championship, and Tua Tagovailoa has been front and center for the team.
It's impressive that the sophomore has passed for 2,865 yards and 31 TDs in 11 games, but even more impressive is the fact that he is often pulled early in the second half due to a blowout taking place. Jalen Hurts will usually take over at this point - in short, Tagovailoa's stats could be even more impressive if he were forced to play more.
Kyler Murray of Oklahoma has had one of the most statistically impressive seasons in a long while, as he has thrown for almost 4,000 yards and 37 touchdowns. Oklahoma, however, is certainly a step below the Alabama powerhouse, and voters will likely want to reward the tremendous season that Alabama has put forward by naming the team's QB the Heisman Trophy winner.
Here are the current Heisman Trophy odds as of this moment:
Tua Tagovailoa, -750
Kyler Murray, +585
Will Grier, +1000
As you can see, Tagovailoa is the clear favourite to win, though Murray could sneak up if Oklahoma has a strong close to the season.