Expansion Rules Meant That Raptors or Grizzlies Couldn't Have First Overall Pick for Three Straight Years
Published on July 24th, 2023 4:27 pm EST
Written By:
Dave Manuel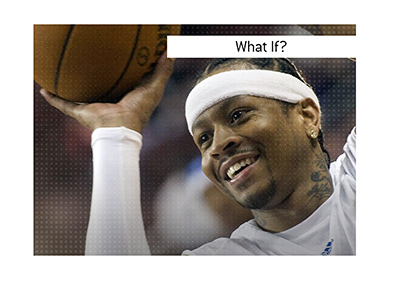 In 1992, the Orlando Magic, in their third year of existence, selected Shaquille O'Neal with the first overall pick.
If the Orlando Magic had been saddled with the same expansion "rules" that both the Toronto Raptors and Vancouver Grizzlies had been saddled with, they would have missed out on Shaq, who was a franchise-altering pick.
-
The NBA owners essentially said to the new Vancouver and Toronto franchises - how badly do you want your teams?
The Vancouver Grizzlies and Toronto Raptors were unable to secure the first overall draft picks in 1995, 1996, 1997 and 1998. This was written into the CBA (at the time) in regards to new expansion franchises.
The Orlando Magic, on the other hand, had been a new expansion franchise five years earlier, and they had received back-to-back #1 overall picks.
This is a major reason why the Grizzlies and Raptors were so incredibly BAD in their first years of existence, and this certainly helped to accelerate the Vancouver Grizzlies move to Memphis.
-
The Raptors and Grizzlies were both terrible in their first few years of existence, and there was a great chance that one of the two teams would have earned the #1 overall pick in the 1996, 1997 or 1998 NBA Drafts.
The two teams can't help but look at the tops of those drafts and wonder - what if?
After all, Allen Iverson was the #1 pick of the 1996 NBA Draft, and he finished his career as an all-time great.
Tim Duncan was another franchise-altering player who was taken #1 overall, this time at the top of the 1997 NBA Draft.
Michael Olowokandi was taken #1 overall at the 1998 NBA Draft, and he ended up as a bust, so the Raptors and Grizzlies didn't miss out on anything there.
-
Would the Vancouver Grizzlies still be in Vancouver if they had been able to take Allen Iverson or Tim Duncan? There is no question that their franchise would have been much better with either of these two future All-Stars.
Did the NBA and its owners hamstring the Raptors and Grizzlies so badly that it resulted in one of the franchises leaving town after just a couple of years? It's hard to argue against that point.