Raptors Surge Past Los Angeles Clippers In Bid To Re-Sign Leonard
Published on June 10th, 2019 12:10 pm EST
Written By:
Dave Manuel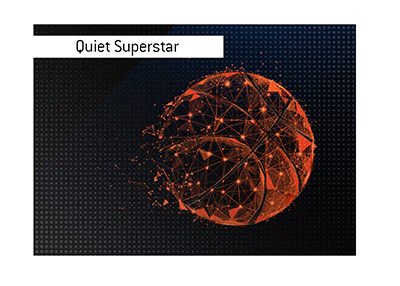 Prior to the start of the NBA playoffs, the Toronto Raptors were considered long-shots to re-sign their superstar, Kawhi Leonard.
As the Raptors moved deeper and deeper in the playoffs, their odds of re-signing Leonard continued to improve. The general consensus, however, was that Leonard wanted to play in California and would likely sign with a team like the Los Angeles Clippers.
Prior to the finals getting underway, the Clippers were -200 to sign the quiet superstar this offseason.
Things have changed, however, and the Raptors are now considered the clear favourites to re-sign Leonard.
To start, the Raptors can offer Leonard a "supermax" contract, which would be worth an extra $30 million to Kawhi over the length of the deal. No other team in the NBA can offer this.
Also, the Raptors' deep run in the playoffs has made Leonard a bonafide hero in both Toronto and the entire country of Canada. If the Raptors can defeat the Golden State Warriors to win the NBA title, Leonard will be the toast of Canada for the rest of his career. Why not stay in a city where you are a hero for all of time?
Lastly, there have been rumors circulating that Leonard has already bought a property in Toronto and will be looking to sign a 1 or 2 year deal with the club. This makes a great deal of sense for Leonard, as he will be able to see how the Raptors do over the next couple of years. If things start to fall apart, he can jet for California in 2021.
Winning changes everything, and staying with the Raptors would mean that Kawhi would get to play with a great team for at least the next couple of years. The Raptors have one of the best GMs in the league and a great ownership group.
While there is certainly an appeal to play for a team like the Los Angeles Clippers or New York Knicks, staying with the Raptors for at least the next couple of years also makes a great deal of sense for Leonard. After all, he can live in Los Angeles in the offseason.
-
Here are the current betting odds for Kawhi Leonard's team next season, courtesy of a major offshore sports book:
Raptors, -175
Clippers, +100
Lakers, +800
Nets, +600
Knicks, +300
Field, +300