Tom Dempsey Held Record for Longest Field Goal for Over 40 Years
Published on November 2nd, 2023 9:43 pm EST
Written By:
Dave Manuel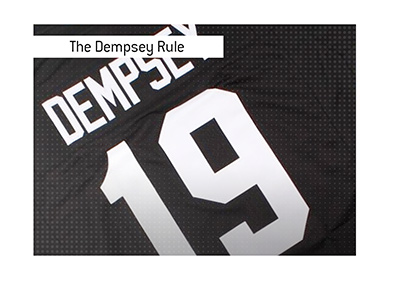 Tom Dempsey's foot was causing quite a stir.
When Tom Dempsey was a child, he probably didn't figure that an entire country would be talking about his lack of toes on his right foot (as a matter of fact, Dempsey also had no fingers on his right hand, but that's not important to this story).
That's exactly what happened, however, as Dempsey used his deformed right foot (and specially made shoe) to set a record that was in place for over 40 years.
-
Tom Dempsey was an undrafted kicker out of Palomar College.
Dempsey caught the eye of the San Diego Chargers, who signed him in 1968 to their practice squad.
Dempsey would not make the team, and would sign to play with the New Orleans Saints in 1969. The move was a shrewd one for the Saints, as Dempsey would be named a First-team All-Pro.
Dempsey, however, was different, and this displeased many around the NFL.
Due to his lack of toes, Dempsey had to have a specially made shoe that he would wear in football games.
The shoe had a "flattened and enlarged" toe surface, and many thought that this gave Dempsey an unfair advantage.
Dempsey would use the front of his foot to strike the ball, instead of using the traditional "soccer kick" that is used in today's game.
The situation really boiled over in November of 1970, when Dempsey kicked a game-winning 63-yard field goal. This was considered to be an obscenely long kick at the time, and many people in the league thought that Dempsey was breaking the rules by having a specially made shoe.
-
When asked by reporters if he thought that the shoe gave him an unfair advantage, Dempsey pointed out that he had, in fact, no toes on his right foot, and what was he supposed to do?
-
In 1977, the NFL added a rule that is now called the "Dempsey Rule", which says that "any shoe that is worn by a player with an artificial limb on his kicking leg must have a kicking surface that conforms to that of a normal kicking shoe".
Dempsey would be out of the league a few years later.
-
During his time in the NFL, Dempsey kicked 159 field goals on 258 attempts.