Tom Brady Interned at Merrill Lynch Before Turning Pro
Published on November 8th, 2022 2:56 pm EST
Written By:
Dave Manuel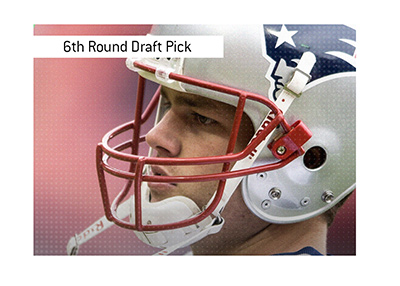 Tom Brady, the stock broker?
In the winter of 1999, Tom Brady graduated from the University of Michigan with a Bachelor of General Studies, with an emphasis on business and psychology.
During his time at the University of Michigan, Brady interned at Merrill Lynch.
Brady would intern there in the summers of 1998 and 1999, where he worked as an assistant to a senior sales broker.
We know this as Tom Brady actually posted his old resume on his Twitter account a few years ago.
-
It's laughable to think of Tom Brady working as a stock broker.
After all, he's the greatest football player of all time.
The reality, however, is that Brady was a 6th round pick in the 2000 NFL Draft, and there was certainly no guarantee that he would have a career in the NFL.
In fact, the number of 6th round picks that go on to have productive careers in the NFL is very, very low.
If football and baseball (Brady was also a very good baseball player that was pursued by MLB teams) hadn't worked out, there is a very good chance that Tom Brady would be working at Merrill Lynch right now, schmoozing clients and selling people shares of Microsoft for their portfolios.
-
Instead, Tom Brady was drafted by the New England Patriots, where he quickly won the starting QB job from an injured Drew Bledsoe, and the rest is history.