"You're Sticking With That MotherF*#$@r?" Mystery Has Now Been Solved
Published on August 21st, 2022 4:57 pm EST
Written By:
Dave Manuel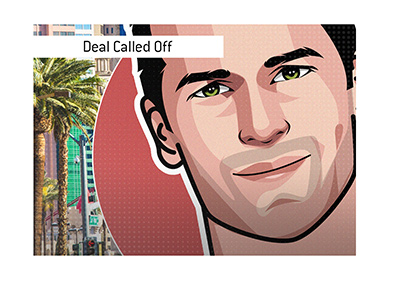 According to UFC President Dana White, the Las Vegas Raiders were on the verge of getting BOTH Tom Brady and Rob Gronkowski prior to the start of the 2020 season.
Dana White says that he was working to help put the deal together.
It was so close to getting done, in fact, that Tom Brady was looking for houses in the Las Vegas area.
It was a match made in heaven. The Raiders were opening up their new stadium in Las Vegas, and Brady/Gronk would have immediately made the Raiders a Super Bowl contender.
The problem?
Jon Gruden apparently nixed the deal at the last moment, as Brady would have cost the team too much money.
-
In a segment on Lebron James' "The Shop", Brady famously had this to say:
"One of the team, they weren't interested at the very end. I was thinking, 'You're sticking with that motherf--ker?'"
At the time, people speculated as to who this could be.
Ryan Fitzpatrick?
Matthew Stafford?
Now we know the answer - it was Derek Carr.
-
Tom Brady would have his revenge on October 25th, 2020.
While visiting Las Vegas, Tom Brady and the Tampa Bay Buccaneers would lay a beating on the Raiders, winning by a score of 45-20.
Brady was particularly sublime on the day, going 33-45 for 369 yards and 4 touchdowns.
Brady had zero interceptions and also ran in a touchdown.
The Buccaneers didn't take their foot off the gas at all, as Brady would toss a touchdown pass to make it 45-20 with just 3 minutes remaining in the game.
Point taken.
-
Las Vegas fans are likely left to wonder what could have been if Brady and Gronk had gone to Las Vegas instead of Tampa Bay.