Tiger Roll Continues To Be Favourite To Win Race
Published on April 3rd, 2019 4:20 pm EST
Written By:
Dave Manuel
Click Here To Bet on Tiger Roll To Win Grand National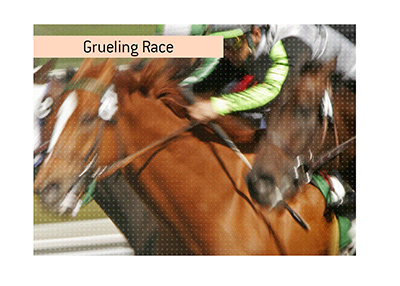 It's "Tiger Roll" and then everybody else at the 2019 Grand National, at least in the minds of gamblers and bookmakers.
The 2019 Grand National is just a few short days away.
"Tiger Roll", who won the 2018 Grand National, is the current betting favourite to repeat as champion.
Punters believe that "Tiger Roll" provides great value as well, as the horse is the clear betting favourite in terms of total betting volume.
-
It's not hard to see why "Tiger Roll" remains a favourite to win the Grand National this year.
In addition to being the defending champion, "Tiger Roll" has been absolutely dominant over the course of his career, as he has a total of 34 runs and 11 total wins.
Tiger Roll's winning percentage in chases is even better, as he has 7 total wins over 19 runs, as well as 4 second place finishes and 2 third place finishes.
"Tiger Roll" has won both of his races so far this year, and will be looking to make it a third this Saturday at Aintree.
-
There hasn't been a repeat winner of the Grand National since "Red Rum" pulled off the task in 1973 and 1974.
This is irrelevant, however, if you believe that "Tiger Roll" is the best horse in the field.
Will "Tiger Roll" roll to another win, as will another horse come through and enact the "Champion's Curse"?