Terry Bradshaw Was Absolutely Terrible in Rookie Campaign
Published on July 10th, 2022 3:24 pm EST
Written By:
Dave Manuel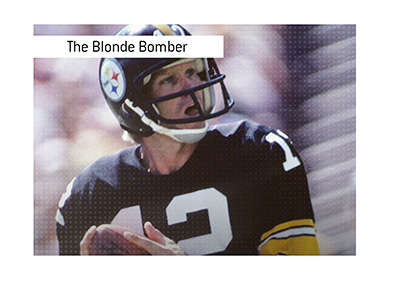 Terry Bradshaw.
4x Super Bowl champion. 1x Most Valuable Player. Hall of Famer.
Terry Bradshaw is regarded as one of the top quarterbacks of all time, though many people don't realize just how unbelievable awful his rookie campaign in Pittsburgh was.
It was so disastrous that fans of the Pittsburgh Steelers were left wondering if the team had made a TERRIBLE mistake by selecting Bradshaw first overall in the 1970 NFL Draft.
-
In the 1970 NFL season, "The Blonde Bomber" would start in a total of 8 games.
In addition, Bradshaw would take over in an additional 5 games.
The numbers were unbelievably bad.
Despite starting just 8 games, Terry Bradshaw somehow managed to throw
24
interceptions in the 1970 regular season.
For every 9 pass attempts, Bradshaw threw 1 interception.
Bradshaw had a completion rate of just 38.1%.
Over the entirety of the 1970 season, Bradshaw completed just 83 passes.
Bradshaw managed just 6 passing touchdowns in 1970 to go along with his 1,410 passing yards.
Over the course of 13 total games played, Terry Bradshaw averaged just 108.5 passing yards per game.
On top of all that, Bradshaw was sacked 24 times over the course of the season.
His best game was a November 29th, 1970 contest againts the Cleveland Browns, when he went 4-9 for 2 passing touchdowns.
-
The Pittsburgh media was very nasty with Terry Bradshaw over the course of his first few seasons.
The media would constantly ridicule Bradshaw for his country roots and wondered aloud if Bradshaw was smart enough to be a NFL QB.
-
Bradshaw would have the last laugh.
By 1974, the Steelers, led by Bradshaw, were winning Super Bowls.
In fact, the Steelers would win four Super Bowls over the course of six years, and Bradshaw would cement his status as one of the best quarterbacks of all time.