Stockholm Open - Betting Odds, Favourites to Win, History and Past Champions
Tournament Details:
Date: 2023.10.16 - 2023.10.22
Location: Sweden
Sport: Tennis
Surface: Indoor hard court
Total Prize Money: €750,950
Sweden's most historic and prestigious tennis tournament is the Stockholm Open Tennis Tournament, which has been held consistently for the past half a century.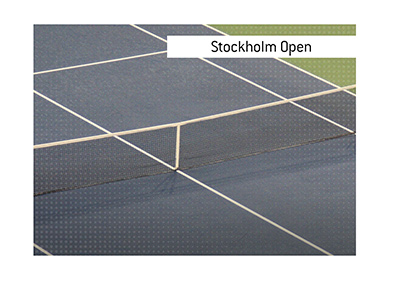 Reigning Champion:
The 2022 Stockholm Open was won by the young player from Denmark Holger Rune.
History:
The first ever Stockholm Open Tennis tournament was played in 1969. The Swedish Tennis Legend Sven Davidson had a key role in the organization of this tennis event in Sweden. The World Championship Tennis had reached out to him in March 1969 to help with the prospects of a regular tennis tournament in Sweden. Later that year, the inaugural edition of the Stockholm Open was held. Until 1989, the tournament was part of the Grand Prix Tennis Circuit. Between 1990 and 1994, it was part of the ATP Super 9 series. Since 1995, it has been played as a part of the ATP World Series event.
Location:
The tournament is played at Kungliga tennishallen, which is the most iconic tennis venue in the country. Located in Stockholm, the capital city of Sweden, Kungliga tennishallen was established in 1943 and has served as the venue for Stockholm Open since 1969.
Status and Courts:
The Stockholm Open tennis tournament is now a part of the ATP World tour 250 series. It involves Men's competitions in Singles and Doubles Categories.
Between 1975 and 1980, Women's games were also a part of the tournament. These matches were played on Carpet Courts.
Currently, it is played on hard indoor courts. Thus, the gameplay is faster than the clay courts but slower than the Grass courts of Wimbledon.
Past Champions:
The competition has attracted various iconic tennis stars. John McEnroe and Boris Becker have won the most titles at the Stockholm open. Both managed to win 4 titles. McEnroe was the champion in 1978, 1979, 1984, and 1985 while Becker won in 1988, 1990, 1991, and 1994. Other iconic names on the winners' board include Stan Smith, Mats Wilander, Stefan Edberg, James Blake, and Roger Federer.
In recent times, young tennis players like Juan Martin Del Potro, Stefanos Tsitsipas, Denis Shapovalov, and Grigor Dimitrov have also won singles titles in Stockholm.
In the doubles category, the Zimbabwean Kevin Ullyett has won five titles. However, the most dominant pair at the Stockholm Open has been the Australian duo Todd Woodbridge and Mark Woodforde, who won three consecutive titles between 1992 and 1994.
Sole Interruption:
The only interruption in Stockholm Open has been due to the recent pandemic. Other than that, the 52 editions of the tournament have been organized uninterrupted.
2023 Stockholm Open:
The 2023 Stockholm Open tennis tournament is scheduled for between October 15th and 22nd. Among big names, we will be seeing Stefanos Tsitsipas, Cameron Norrie, Frances Tiafoe and Denis Shapovalov competing for the trophy..
-
View more
Tennis Tournaments