Davis Cup Final 8 - Betting Odds, Tournament Structure and History
Tournament Details:
Date: 2023.11.21 - 2023.11.26
Location: Palacio de Deportes Jose Maria Martin Carpena, Malaga, Spain
Sport: Tennis
Surface: Red Clay
Total Prize Money: $2.1M for the winner
The Davis Cup is one of the most prestigious and long-standing team events in men's tennis.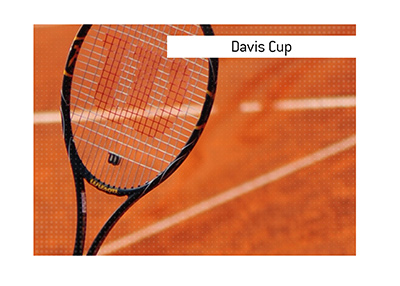 Over 150 countries play in the Davis Cup and its format and competition levels have changed over time to adapt for more teams.
Referred to as the "World Cup of Tennis", Davis Cup was stablished in 1900, starting as a match between the USA and the British Isles. The tournament is named after Dwight F. Davis, a key player on the winning American team, who purchased a sterling silver trophy with his own money, which became known as the "Davis Cup."
Current Champions:
Canada won the event in 2022 for the first time.
Davis Cup Finals 2023 Betting Odds:
As the tournament Group Stage unfolds, we will be finding out soon which eight teams will travel to Malaga, Spain and battle in the Davis Cup Finals.
Group Stage Format:
Sixteen teams qualify for the Davis Cup Finals Group Stage, which is held across different European cities. Nations are placed into four groups, playing each other in a round-robin style. The best two from each group move to the Final 8.
There are 2 singles matches and 1 doubles match played in each tie.
Individual matches within a tie are called "rubbers."
Davis Cup Final 8:
In the Final 8 the teams compete in knockout ties, aiming for the title in the men's tennis world cup.
Each tie again consists of 2 singles games and 1 double match between the contending nations.
This series concludes with a final tie to determine the champions.
--
Over the years, the Davis Cup has had many great matches and surprises, with top countries like the USA, Australia, and recently, Spain and France, getting big wins. Tennis stars like Rod Laver, Bjorn Borg,
Rafael Nadal
,
Novak Djokovic
and
Roger Federer
have all played in it, adding to its reputation.
Simply put, the Davis Cup is a big part of tennis history.
-
View more
Tennis Tournaments