Tennessee Posted 17 Straight Regular Season Shutouts From 1938-1940
Published on August 21st, 2023 4:39 pm EST
Written By:
Dave Manuel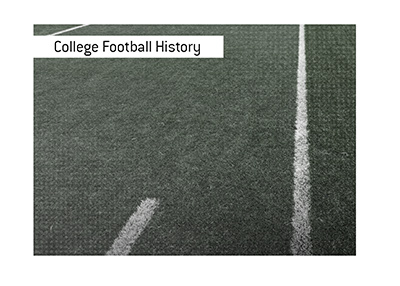 The single most impressive defensive record in the history of college football might belong to Tennessee, which posted 17 straight shutouts from 1938-1940.
Unsurprisingly, this run included a national championship (1938) and three straight SEC titles.
-
Tennessee's incredible streak started on November 30th, 1938, when they defeated Tennessee-Chattanooga by a score of 45-0.
Tennessee's reign of terror on defense continued until October 19th, 1940, when they defeated Alabama 27-12.
Here are the results of their regular season shutout streak:
1938 Season
45-0 Tennessee-Chattanooga
14-0 Vanderbilt
46-0 Kentucky
47-0 Ole Miss
*note: Tennessee posted three additional shutouts earlier in the 1938 season
1939 Season
13-0 North Carolina State
40-0 Sewanee
28-0 Tennessee-Chattanooga
21-0 Alabama
17-0 Mercer
20-0 LSU
34-0 Citadel
13-0 Vanderbilt
19-0 Kentucky
7-0 Auburn
*note: Tennessee would lost in the Rose Bowl to USC by a score of 14-0
1940 Season
49-0 Mercer
13-0 Duke
53-0 Tennessee-Chattanooga
*note: Tennessee would post FIVE more shutouts in the 1940 season
-
Tennessee would outscore their opponents by a score of 479-0 during their incredible stretch of shutouts.