Teemu Selanne Scored 76 Goals in Rookie Campaign
Published on October 9th, 2023 2:12 pm EST
Written By:
Dave Manuel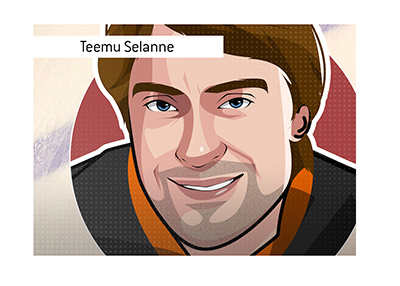 Wayne Gretzky. Mario Lemieux. Bobby Orr.
Arguably the three greatest NHL players of all time, and all of their rookie campaigns paled in comparison to the "Finnish Flash", Teemu Selanne.
After being drafted 10th overall in the 1988 NHL Entry Draft by the Winnipeg Jets, Selanne put together a rookie campaign that still has people talking, 30 years later.
After being drafted in 1988, Selanne stayed in Finland, where he had to complete his military service.
While there, Selanne played for Jokerit, where he excelled, scoring 39 goals in his last season with the club.
After getting signed to an offer sheet prior to the 1992-93 season by the Calgary Flames, the Jets elected to match, officially making Selanne a Jet.
On October 6th, 1992, Selanne would make his debut with the Jets, notching two assists.
This would be the start of the greatest rookie campaign in NHL history.
-
Selanne would notch his first NHL game one game later in a loss against the San Jose Sharks.
When the team returned home from a three-game road trip, Selanne had two goals and 3 assists in just 4 games.
In his fifth NHL game, Selanne would notch a hat-trick against the Edmonton Oilers, and was now squarely on the map.
After getting shut out for the first time in a home loss against the Vancouver Canucks, Selanne would go on a five-game goal scoring streak, culminating in a two goal effort against the Calgary Flames. Selanne would also notch three assists in that contest.
-
After a four game stretch where he was held to just one point, Selanne started to heat up again, and would never really cool down.
The last third of the season was particularly rewarding for Selanne, as he notched three hat-tricks over the course of just six games.
Selanne was virtually unstoppable and continued to fill the net with consistency - during one goal-scoring streak, Selanne would notch 14 goals over just nine games.
Selanne's efforts would propel the Jets to the playoffs, where the team would lose in six games. Selanne, however, would score four times in those six games.
-
By the end of his 1992-93 regular season campaign, Selanne would have 76 goals and 56 assists for a total of 132 points - an astonishing total that may never be topped.