Lightning Continue To Be The Class of the NHL
Published on February 15th, 2019 2:27 pm EST
Written By:
Dave Manuel
Click Here To Bet on the Stanley Cup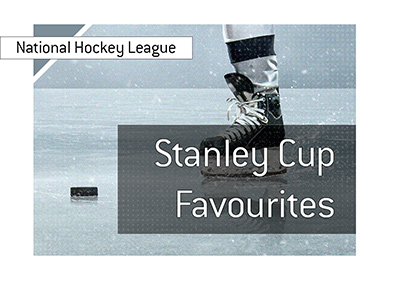 It's now mid-February and nothing much has changed when it comes to the odds to win the 2018-19 Stanley Cup.
The story remains the same: it's the Tampa Bay Lightning and then everybody else.
This can't be a surprise, as the Lightning stand a full 15 points ahead of every other team in the league. Through 58 games, the Lightning have a record of 43-11-4 and are on track to post one of the best regular season records of the modern era.
The next closest teams, the Toronto Maple Leafs, Winnipeg Jets, Calgary Flames and San Jose Sharks, all have a total of 75 points.
The Tampa Bay Lightning are an incredibly well-balance team, with a wealth of offensive talent (including Nikita Kucherov, Brayden Point and Steven Stamkos), a great defense and one of the best goaltenders in the league. The Lightning are deep and will be a handful for any team in a seven game series.
The Toronto Maple Leafs, Calgary Flames and Winnipeg Jets all have strong teams this season, though all three have to be considered in the second tier behind the Lightning.
-
Let's take a look at the betting odds to win the Stanley Cup as of this moment, courtesy of Bet365:
Source: Bet365
Time Stamp:
February 15th, 2019 2:28 pm EST
Odds Subject to Change
Tampa Bay Lightning, 3.50
Toronto Maple Leafs, 8.00
Calgary Flames, 10.50
Winnipeg Jets, 11.00
San Jose Sharks, 11.00
Nashville Predators, 13.00
New York Islanders, 15.00
Boston Bruins, 17.00
Washington Capitals, 19.00
Montreal Canadiens, 23.00
Columbus Blue Jackets, 23.00
Vegas Golden Knights, 23.00
Pittsburgh Penguins, 23.00
St. Louis Blues, 23.00
Dallas Stars, 29.00
Carolina Hurricanes, 31.00
Buffalo Sabres, 34.00
Minnesota Wild, 46.00
Vancouver Canucks, 61.00
Colorado Avalanche, 67.00
Philadelphia Flyers, 71.00
Chicago Blackhawks, 71.00
Arizona Cardinals, 81.00
Florida Panthers, 101.00
Edmonton Oilers, 126.00
New York Rangers, 151.00
Anaheim Ducks, 201.00
Los Angeles Kings, 251.00
Detroit Red Wings, 351.00
New Jersey Devils, 501.00
Ottawa Senators, 701.00
-
Can anybody knock off the Lightning this season?