Quarterbacks Have Won 30 of 55 Super Bowl MVP Awards
Published on February 7th, 2021 12:59 pm EST
Written By:
Dave Manuel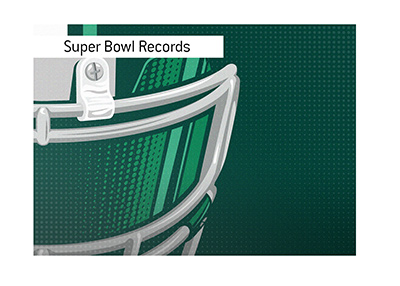 If you had a feeling that quarterbacks win the Super Bowl MVP award the majority of the time, you would be correct.
Over the first 55 Super Bowls, quarterbacks have won the MVP award 30 out of 55 times.
Tom Brady leads the way with a total of 4 MVP awards. Joe Montana is the lone player with 3 Super Bowl MVP awards, while Terry Bradshaw, Eli Manning and Bart Starr all have two apiece.
-
Let's take a look at the full breakdown by position:
Quarterback, 30
Running Back, 7
Wide Receiver, 7
Linebacker, 4
Defensive End, 2
Safety, 2
Cornerback, 1
Defensive Tackle, 1
Kick Returner, 1
The last defensive player to win the award was Von Miller at Super Bowl 50.
The last running back to win the award was Terrell Davis, all the way back at Super Bowl XXXII in 1998. In this current NFL, the running back position has been downgraded significantly in terms of importance.
If you get to the Super Bowl in this day and age, chances are that you have a stud quarterback that led you there.
-
The last non-QB to win the MVP award was Julian Edelman at Super Bowl LIII. That was a very low-scoring affair in which neither QB did much of anything.
The last player to win the Super Bowl MVP award twice in a row was Terry Bradshaw, who accomplished the feat in 1979 and 1980. Patrick Mahomes has a chance to pull off the feat this year against the Tampa Bay Buccaneers.
-
As you can guess, the quarterback position has, by far, the best odds to win the MVP award at any Super Bowl that takes place.
This year is no different, as Patrick Mahomes and Tom Brady are the clear favourites to win the award this year.
-
In case you were wondering, the first and only kick returner to ever win the award was Desmond Howard, who won the award after dominating with his speed at Super Bowl XXXI in 1997.