Kansas City Chiefs, Buffalo Bills Early Favourites To Win Super Bowl 57
Published on January 24th, 2022 2:46 pm EST
Written By:
Dave Manuel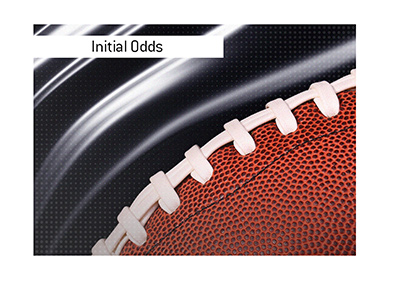 Earlier today, DraftKings released their odds for next year's Super Bowl LVII, which is set to take place at the State Farm Stadium in Glendale, Arizona.
Placing bets this early is always fraught with danger, as things could change dramatically for teams in the offseason. What happens to the Buccaneers if Tom Brady retires? What happens to the Packers if Aaron Rodgers retires? How much will the odds for a team like the Denver Broncos improve if Aaron Rodgers is traded to the team?
-
As of this moment, the Kansas City Chiefs have the best odds to win next year's Super Bowl. It's not hard to see why, as they are expected to retain most of their best players this offseason, plus they have host four straight AFC Championship games.
Josh Allen and the Buffalo Bills are right behind the Chiefs, and they are closely followed by the Packers and the Buccaneers.
-
Here is the full list of betting odds as of this moment:
Kansas City Chiefs, +700
Buffalo Bills, +800
Green Bay Packers, +1000
Tampa Bay Buccaneers, +1000
Los Angeles Rams, +1100
Dallas Cowboys, +1200
San Francisco 49ers, +1400
Cincinnati Bengals, +1400
Baltimore Ravens, +1800
Tennessee Titans, +2000
New England Patriots, +2000
Los Angeles Chargers, +2200
Arizona Cardinals, +2500
Indianapolis Colts, +2800
Cleveland Browns, +3000
Seattle Seahawks, +3500
New Orleans Saints, +3500
Denver Broncos, +3500
Miami Dolphins, +4000
Philadelphia Eagles, +4000
Minnesota Vikings, +5000
Las Vegas Raiders, +5000
Pittsburgh Steelers, +5000
Washington Football Team, +5000
Chicago Bears, +6500
New York Giants, +6500