Super Bowl 2017 Patriots vs Falcons Betting Odds
Published on January 22nd, 2017 11:37 pm EST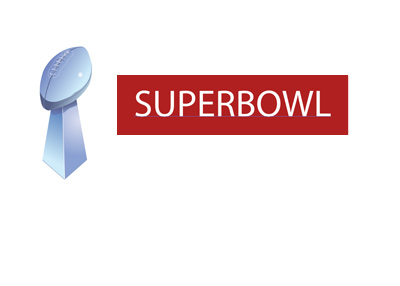 Two lopsided conference title games have let us with a Super Bowl LI match-up of the Atlanta Falcons vs the New England Patriots.
Here is how the odds opened up for this game in Las Vegas:
New England Patriots -3
Atlanta Falcons +3
Over/Under Line: 57.5 points
-
Super Bowl LI will continue the trend in recent years of Super Bowl contests that have extremely close lines. Last year's Super Bowl had Carolina as five point favorites, while Super XLIX (between New England and Seattle) was a pick'em.
It should also be noted that this will be the largest over/under total in Super Bowl history if it remains at 57.5 points. The previous record was held by Super Bowl XLIV between New Orleans and Indianapolis, where the line was set at 57 points.
-
This will be Tom Brady's seventh trip to the Super Bowl over the course of his storied career. Brady and company have won four times (XXXVI, XXXVIII, XXXIX, XLIX) and will be looking for #5 against the Falcons.
The Falcons will be very legitimate foes for the Patriots and could easily pull off the win against Bill Belichick and company.
The Falcons have one of the most dynamic offences in the NFL, led by the arm of Matt Ryan. Their offensive attack includes weapons such as Julio Jones, Devonta Freeman, Tevin Coleman and others - it's safe to say that the primary focus of the next two weeks of practice for the Patriots will be figuring out how to stop Matt Ryan and company.
Tom Brady and the Patriots have not missed a beat with the injury of Rob Gronkowski and they be a handful to stop as well. There seems to be a new hero for the Patriots each and every week - this week it was Chris Hogan, the next week it could be Dion Lewis or somebody else. Brady's ability to spread the ball around makes it very hard to game plan against their offence.
-
Can Tom Brady continue to solidify his standing as the greatest quarterback of all time, or will Matt Ryan and company score the mild upset?
Needless to say, this should be an absolutely fantastic game.