A Look at the Closest Odds in Super Bowl History
Published on January 31st, 2020 4:58 pm EST
Written By:
Dave Manuel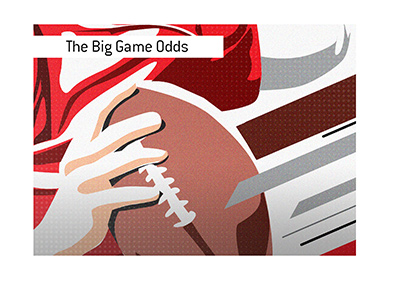 According to Las Vegas, Super Bowl LIV should be close - very close. The Chiefs and 49ers are seen as having two very evenly matched teams, with the Chiefs possessing one of the most potent offensives in the entire league, while the 49ers are considered to be the most well-rounded teams in the league.
This has resulted in a very close number for the odds, as the Chiefs are currently listed as 1 point favourites to win at most major sportsbooks.
-
In the history of the Super Bowl, there have been a handful of games where one team was a 1 point favourite to win, or the game was a complete toss-up.
Let's take a look at those games, and let's take a look at how they turned out.
Super Bowl VII
Miami Dolphins, -1.5 vs Washington Redskins
Despite being the first unbeaten team to appear in the Super Bowl in NFL history, Las Vegas sportsbooks weren't really believing in the strength of the Miami team.
The Redskins, they argued, were better than people thought, while the Dolphins had likely feasted on a weaker schedule.
In the end, the Dolphins capped off their perfect season by winning 14-7 in what was a dominant defensive performance.
Super Bowl XVI
Cincinnati Bengals, -1 vs San Francisco 49ers
In retrospect, it seems hard to imagine that the 49ers would be underdogs in the Super Bowl. The 49ers got off to a quick start, leading 20-0 at the half before cruising to a 26-21 victory.
This game was much closer than it appeared, as the Bengals were never really in the game.
Super Bowl XLIX
New England Patriots, -1 vs Seattle Seahawks
One of the most infamous games in Super Bowl history, as the Seahawks blew a chance to repeat as Super Bowl champions after Russell Wilson was intercepted on the goal line in the waning moments of the game.
The Seahawks seemingly had this game wrapped up, as they were up by 10 in the 4th quarter, though you can never count out Tom Brady and company in the big game.
-
In the three Super Bowl games where the favourite was a less than two point favourite to win, the favourite ended up winning 2 of the 3 games.
Who will win when the Chiefs square off against the 49ers?