Odds Still Favour Summer Olympics Taking Place in Tokyo in 2021
Published on May 10th, 2021 2:25 am EST
Written By:
Dave Manuel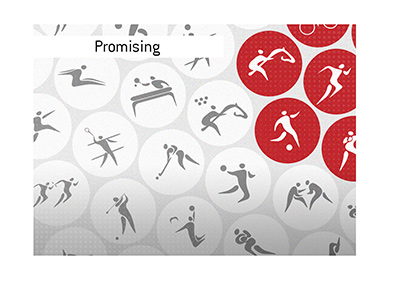 There is some good news for fans of the Summer Olympics.
According to a major offshore bookmaker, the odds heavily favour the Summer Olympics running in Tokyo, Japan this summer.
In fact, this same bookmaker believes that not only will the Summer Olympics take place in Tokyo this summer, but that fans will be in attendance as well.
-
Given the world's continued struggle with COVID-19, there was some concern that the Summer Olympics in Tokyo, Japan would be cancelled.
With nations across the world continuing to vaccinate their citizens, there is real hope that enough of the population of Japan (and the Summer Olympics athletes themselves) will have enough vaccinations to allow the Summer Olympics to press forward.
-
Here are the current odds of the Summer Olympics running in Tokyo this summer:
Yes, Olympics will run, 1.333
No, Olympics will be cancelled, 3.00
The odds of the Tokyo Olympics running WITH fans are even better:
Yes, Olympics will run WITH fans, 1.20
Olympics will run but without fans, 4.00
-
As you can see, sports books are very confident that the Olympics will be going ahead this summer.