Francis Ngannou Seen as Favourite in Heavyweight Rematch
Published on August 16th, 2020 8:11 pm EST
Written By:
Dave Manuel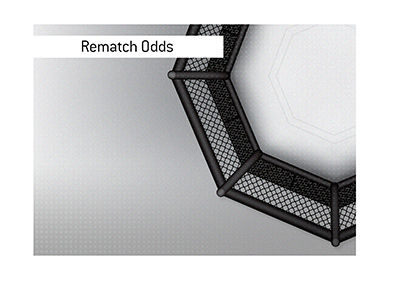 On January 20th, 2018, UFC Heavyweight champion derailed the Francis Ngannou hype train.
Prior to that fight, Ngannou was being touted as the next big thing in the UFC. Ngannou, born in Cameroon, was seen as the UFC's ticket to penetrating the African market.
Ngannou, as he has himself admitted, didn't take things seriously prior to the fight.
Stipe Miocic and his team came up with a perfect plan to defeat Ngannou, ducking and weaving to avoid Ngannou's power shots early in the fight, before grinding a gassed Ngannou out in the later rounds.
Ngannou was embarrassed by his performance and lost a great deal of support from UFC President Dana White, who had been breathlessly touting the Heavyweight fighter.
After losing a completely flat fight to Derrick Lewis at UFC 226, Ngannou seemed to be on his way out of the Heavyweight title picture.
Following the loss to Lewis, however, Ngannou regained his terrifying form, knocking out Curtis Blaydes, Cain Velasquez, Junior dos Santos and Jairzinho Rozenstruik.
The scary part? The longest of these four fights was just 1:11.
-
After Stipe Miocic defeated Daniel Cormier last night at UFC 252, Dana White stated that Francis Ngannou would be getting the next shot at the title.
Will Miocic be able to avoid the power shots of Ngannou once again, or will Ngannou finally claim his spot at the top of the Heavyweight division?
The bookmakers certainly believe that Ngannou will win this fight, based on the opening odds for the bout.
It's almost unprecedented for a champion to be a significant underdog against a fighter that he has already beaten, though that is where we are at with Ngannou/Miocic 2.
Here are the current betting odds for this tilt, courtesy of a major offshore bookmaker:
Francis Ngannou, -205
Stipe Miocic, +175
Based on these implied odds, Ngannou would win the fight 67 times out of 100, while Miocic would win 36 out of 100 times (note: the sports betting charge vig, which is why these two numbers don't add up to 100).
-
Can Miocic and company come up with a plan to defeat Miocic once again, or will the Heavyweight superstar from Cameroon fight a more restrained bout?